Items 1 to 2 of 2 on page 1 of 1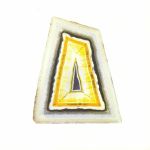 Cat: SRR 002. Rel: 30 Apr 18
Deep House
Envole (10:07)

Eclipse (2:31)

Le Reveil (3:05)

Max (5:34)

Procession (4:01)
Review: DJ Deep and Roman Poncet first launched their collaborative project Sergie Rezza back in 2015 on Desire Records, and now the project makes a welcome return with another dose of utterly stellar deep house concoctions that go beyond the average while maintaining a sense of classicism about them. "Envole" is a sumptuous blend of snaking rhythm, spacious pads and cosy keys, all draped in exotic garms that make this a transcendental house cut to treasure. There are also more adventurous trips into percussive territory on the focused and deadly "Le Reveil," crafty jazz diversions to be soaked up on "Max" and poised ambient pieces "Eclipse" and "Procession" to seal the deal.
…

Read more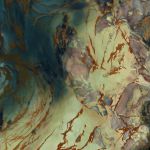 Cat: SRR 001. Rel: 03 Apr 18
Techno
Cale

Treehouse

Monte

Decale
Review: DJ Deep and Roman Poncet launched their Sergei Rezza project some three years ago with a widely lauded album, and now they're back with their own label and a chance to fully explore the boundaries of their combined sound. The record starts off gently with the introspective, ambient lilt of "Cale" before wriggling into a knotted groove on "Treehouse" that places intricate rhythm programming at the forefront of the mix. "Monte" has a more forthright pulse at its core, but there's still space for some pattering percussion, and "Decale" shrugs off the drums to explore guitar licks with an almost Balearic finish to them.




…

Read more
Items 1 to 2 of 2 on page 1 of 1