Items 1 to 3 of 3 on page 1 of 1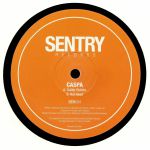 Cat: SEN 004. Rel: 20 Feb 18
Deep Dubstep
Gutter Riddim (3:32)

Hot Head (3:45)
Review: The stars have aligned on this one: Youngsta's impeccable Sentry imprint has meant the business since it launched last year with dBridge and it's got hotter ever since. Now battered and bruised by two Caspa workouts, the message is even louder. "Gutter Riddim" is a powerful groaner with warped bass and slight trap elements in the rolling drums while "Hot Head" plays with our senses with a vicious angular drop that suddenly explodes into the wobble fest of your (wet) dreams. Stinking.
…

Read more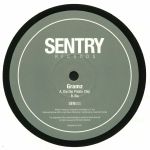 Cat: SEN 005. Rel: 17 Apr 18
Deep Dubstep
Dip Dip Potato Chip (4:07)

Illa (3:28)
Review: Recovering from the damage caused by Caspa's "Gutter Riddim" earlier this year, Youngsta's Sentry returns with a rightfully-hyped newcomer Gramz. Following a strong range of flips and self-releases, here we find the UK talent in full vinyl mode with two ridiculously on-point 140 jams. "Dip Dip Potato Chip" is every bit as tasty and filling as it sounds. Trippy, slurring and woozier than a disgraced celeb, this one sucks you right in and doesn't even bother to chew you up; it just swallows you whole. "Illa" takes the freakiness to even more refreshingly vital levels with its pitched ghetto vocals and drill-like snares. As with all previous Sentry releases, this is nothing short of essential.
…

Read more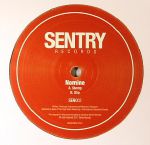 Stomp (4:39)

Slip (4:53)
Review: Youngsta's Sentry returns with its sophomore session and it's just as hard-hitting, authentic and true to the craft as dBridge's launch release. No one does the no-rules bass game like Nomine and here we find him returning to a deep temp(a)plate that he helped to sculpt. "Stomp" is concentrated doom with deep pressured coded into the wandering sub, industrial swagger and slo-mo mentasms. "Slip" continues the weight and steel foundry clanging drums but with vapour trails of Oriental melody sliding and swooning above. Stunning material from one of the hardest working and talented men in the bass game.
…

Read more
Items 1 to 3 of 3 on page 1 of 1