Items 1 to 3 of 3 on page 1 of 1
Cat: SNS 004.
Minimal/Tech House
Pathway

Pathway (100Hz remix)

Tough Crowd
Review: Laura Jones returns for another EP outing on her label. Despite weighing in with an incendiary first release that found Mandar's SAM remixing Infuse's Karousel and a follow up from Jones that included one of the sadly departed Trevino's final remixes, the label took a backseat to the birth of her daugter in 2017. A year on however and the pace has picked up with an EP from renowned modular wizzard Kamran Sadeghi at the start of the year and this latest EP from the label boss. The two originals are a snapshot of her evolving style. Pathway places skippy beats and sub heavy kicks under a soaring chord sequence, abstract vocal samples and ethereal pad riff. Tough Crowd takes a moodier approach with a menacing sub bass and drum arrangement, bubbling filters building to a hook that unfolds halfway through to create a moment of formidable intensity. Lee Renacre's recent revival of his 100 Hz alias courtesy of well received outings on Slow Life and Bosconi among others, has found the producer on career-best form and he turns in a sublime remix that makes deft use of delicate top lines and bubbling oscillators to create a powerfully heady atmosphere.
…

Read more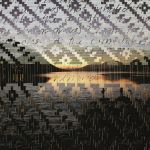 Cat: SNS 002. Rel: 25 Oct 16
Techno
Cohesion

Cohesion (Trevino remix)

Through The Motions

Through The Motions (U-More remix)
Review: Laura Jones unveiled her new label Sensoramic in May with SAM and Karousel cutting the opening tape in appropriate style. For the second release Laura delivers her first EP since 2014. After taking time out to experiment in the studio and refine her style, The Why Question marks an evolution in the UK producer's output delivering two incendiary underground club cuts ably remixed by Trevino and U-More. Two veterans working under aliases, Trevino is of course better known as legendary drum 'n' bass producer Marcus Intalex who has more recently found a home for his 4/4 output on Klockworks, The Nothing Special and his own label, Birdie. U-More is Italian veteran and Berliner, Ivan Iacobucci, fresh from releasing on Apollonia and a slew of underground minimalist labels who delivers a late night acid laden afterhours workout to compliment Trevino's big room counterpart.
…

Read more
Cat: SNS 003. Rel: 26 Feb 18
Minimal/Tech House
Undone

Sentient

Not Here
Review: Sensoramic first started up in 2016 with releases from Laura Jones and Karousel, and now the label makes a comeback with some crafty techno excursions from Kamran Sadeghi. You can hear the errant behaviour of a plentiful hardware set up powering the glitchy tone on "Undone", but that intrigue doesn't come at the expense of the kinetic energy of the track. "Sentient" takes a slightly deeper approach, but there's still an abundance of sonic activity darting around in the mix. "Not Here" is the most immersive of the lot, using some powerful metallic tones to create a cavernous space and threading a nimble groove for the centre of it.
…

Read more
Items 1 to 3 of 3 on page 1 of 1