Items 1 to 3 of 3 on page 1 of 1
Cat: OMSD 004.
International
Baiana

Baiana (Wolf Mueller Drum Drop)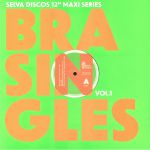 Cat: OMSD 003. Rel: 19 Jun 18
Disco/Nu-Disco
Tchori Tchori (3:34)

Tchori Tchori (Joutro Mundo mix) (8:19)
Review: Marlui Miranda's dedication to native Brazilian music goes four decades and one doctorate deep and right now Optimo are paying homage. Celebrating her 1995 album Ihu: Todos os Sons, a collection of tribe songs from northern Brazil, the Jaboti tribe's "Tchori Tchori" is a shimmering, reflective trip laced with staccato, bird-like vocals and chiming harmonic percussion. Enticing, beguiling and ripe for remix extension from Rio's Joutro Mundo on the B. Beautiful.
…

Read more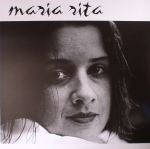 Cat: OMSD 001. Rel: 11 Jul 17
International
Cantico Brasileiro No 3 (Kamaiura) (3:56)

Felicidade (2:21)

Cantico Brasileiro No 6 (Tempora) (4:51)

Cancao Da Garoa (1:31)

Lamento Africano/Rictus (4:26)

A Cidade (4:33)

Cantico Brasileiro No 1 (2:37)

Relhacos (1:34)

Trilhas (2:10)

Melodia De Veludo (1:15)

Cancao De Barco E De Olvido (3:29)

O Amor (0:55)
Review: Since Music From Memory included one of its tracks on their fine Outro Tempo compilation earlier this year, Maria Rita's previously overlooked Brasiliera album - the artist's sole release - has become an in-demand album online. This reissue, then, has appeared at exactly the right time. It's a genuinely unique set of tracks, combining traditional Amazonian instrumentation and Rita's folksy Portuguese vocals with new age melodies, vintage 1980s synthesizer sounds and occasional bouts of drum machine-driven percussion. Even this description doesn't really do justice to its quirky brilliance. Basically, give it a listen - we guarantee you won't be disappointed.
…

Read more
Items 1 to 3 of 3 on page 1 of 1