Items 1 to 3 of 3 on page 1 of 1
Cat: SR 008V. Rel: 11 Oct 17
Deep House
Prologue (6:32)

Peach Fuzz (6:03)

Urlaub Kommt (5:25)

Woman (5:55)
Review: There's been a fair bit of hype surrounding Cody Currie's first appearance on Secret Reels, and it's not hard to see why. Like the producer's previous EPs on Pusic, Better Listen and Razor 'N' Tape reserve, Peach Fuzz is full of languid, sun-kissed, heart-warming deep house goodness. We're particularly enjoying the bustling thrust of "Prologue", where wild jazz-funk style synth solos wrap themselves around a driving jazz-house groove, though the funk-driven, sample-heavy warmth of "Woman" and bouncy, flute-laden disco-house shuffler "Urlaub Kommt" both push it close. Speaking of disco-house, title track "Peach Fuzz" has "future peak-time anthem" written all over it.
…

Read more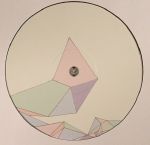 Cat: SR 007V. Rel: 26 Apr 17
Deep House
Far With A Van (6:40)

Astral Plane (6:35)

Far With A Van (Admin remix) (5:09)

St James (5:53)

Outside (5:40)
Review: Leon Revol is a producer from Bordeaux, France. Formerly known as Leonid. (with a full stop) some of you may know him from his releases on labels such as personal and Boutade Musique. Under his birth name this will mark his second release since last year. On the A side we've got the deep, jazzy and soulful jam "Far With A Van" which kinda reminds us of those summery jams from the early noughties by Ian Pooley and St Germain. Also on offer is the sublime and ethereal with its reversed guitars semi-showgaze style, dusty beats and all round emotive elements bound to get some smiley faces on the dancefloor. On the flip an honorable mention to the dubby and hypnotic bliss of "St James" which takes it down a notch or two in great style.
…

Read more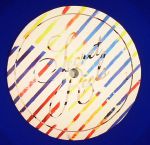 Cat: SR 005V . Rel: 05 May 16
Deep House
Casillero (feat Ella Chi) (6:37)

Mango Lime (6:27)

Casillero (Saine remix) (4:37)

Media Shy (6:43)
Played by:
Al Bradley (3am Rec's/Mujina C
,
Tufan Demir
,
Secret Reels
,
Aaron Dae (Razor-N-Tape)
,
Replika (Quintessentials)
,
Goshawk/Rhythm Plate
,
Mike W - Kolour LTD
,
Dj Caspa
,
Sleazy Beats Recordings
,
Son Of Sound
,
Djs: Most Charted - Deep House
,
Better Listen Records
,
Pusic records
,
VinylAddicted
,
Ed Nine
,
Titonton Duvante (Residual)
,
Giles Dickerson
,
Soultage
,
Harry Wolfman
,
Fouk
,
Mystep
,
OUER
…

Read more
Items 1 to 3 of 3 on page 1 of 1