Items 1 to 2 of 2 on page 1 of 1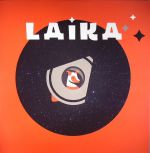 Laika
(140 gram vinyl 12")
Cat: SM 008. Rel: 01 Jun 15
Techno
Laika (Original mix) (7:21)

Laika (Dantiez Saunderson's Deep Journeys remix) (7:37)
Review: Stephane Lefrancois & Jameson Gilvarry team up for the latest 12" from the Secret Music label and find inspiration from a canine icon of space travel. "Laika" is named in honour of the first cosmonaut dog, depicted here on the cover art and Lefrancois and Gilvarry convey her journey through an uplifting, rolling techno cut that doesn't seem to stop building. Complementing the original is a remix from Dantiez Saunderson who strips down the groove, while giving it a swung, offbeat feel. Staying true to the original, this version also introduces another layer of melodic synths, extending the journey, making it deeper and moody. The booming, clean low end and bouncy high end keep the groove propelling forward.
…

Read more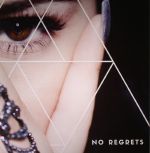 Cat: SM 009. Rel: 20 Jul 15
Deep House
No Regrets feat Lexy Panterra (Original mix) (5:38)

No Regrets feat Lexy Panterra (Simon Baker's BKR Projekt remix) (6:42)
Review: For our second vinyl release of the summer, we see SLF and JAG (a.k.a Stephane Lefrancois and Jameson Gilvarry) team up with Lexy Panterra on "No Regrets".

The original mix is a beautiful, balearic, uplifting jewel. Lexy's pristine and evocative vocals ride over a bouncy, smooth backing track with plenty of dynamics and musical ear candy. This is a new school take on the classic love song, perfect for sunrises and sunsets. A dance floor filler with soul !

Simon Baker is on remixing duties, as BKR Projekt. He gives the song a complete techno twist, with a relentless, hypnotic groove. The distorted drums give it a driving, warehouse vibe, while the loopy layers of dubbed out vocals creep in, ghostly and haunting. This one is for the big rooms !


…

Read more
Items 1 to 2 of 2 on page 1 of 1