Items 1 to 2 of 2 on page 1 of 1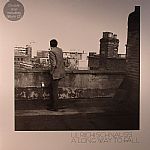 Cat: SCREALLP 001. Rel: 17 Jan 13
Balearic/Downtempo
Her & The Sea

Broken Homes

Like A Ghost In Your Life

A Long Way To Fall

I Take Comfort In Your Ignorance

A Forgotten Birthday

The Weight Of Darkening Skies

Borrowed Time

Ten Years

A Ritual In Time & Death

Her & The Sea

Broken Homes

Like A Ghost In Your Life

A Long Way To Fall

I Take Comfort In Your Ignorance

A Forgotten Birthday

The Weight Of Darkening Skies

Borrowed Time

Ten Years

A Ritual In Time & Death
Review: There's something strangely excitable about the material showcased on this latest full-length offering from German electronics boffin Ulrich Schnauss. Rather than being downbeat but beautiful, full of shoegazing chords and mouse-quiet melodies, much of the material is bold, bubbly and surprisingly rhythmic - like he's necked a load of happy pills and let all his inhibitions drift away. Of course, the glistening electronics still shimmer, but the melodies are bolder and there's a lightness to proceedings that belies his snowy, icy past. "A Forgotten Birthday", for example, is near rush inducing in its breathless positivity. It's certainly a positive change in direction, and one that should win him plenty of new admirers.
…

Read more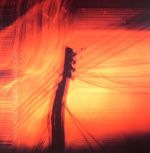 Cat: SCREALLP 002. Rel: 04 Nov 16
Balearic/Downtempo
Melts Into Air (6:02)

Love Grows Out Of Thin Air (5:16)

The Magic In You (5:31)

Thoughtless Motion (5:11)

No Further Ahead Than Today (7:32)

Wait For Me (4:54)

New Day Starts At Dawn (5:16)

Negative Sunrise (4:25)

Illusory Sun (5:00)
Review: Before it became fashionable to do so, Ulrich Schnauss was creating the kind of evocative, sun-kissed ambient and electronica that was capable of making the hairs on the back of your neck stand on end. No Further Ahead Than Today is his fifth solo full-length, and first for four years. It sees him run through a series of increasingly bold and positive compositions that seemingly leap from the speakers. Following some languid and sun-kissed early moments, the album quickly progresses further towards grandiose, wall of sound territory. Check, for example, the in-your-face chords, spiraling textures and rushing beats of "No Further Ahead Than Today", or the winding, acid-flecked IDM bounce of "Wait For Me".
…

Read more
Items 1 to 2 of 2 on page 1 of 1