Labels
Items 1 to 3 of 3 on page 1 of 1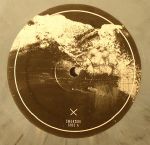 Cat: SMGRS 06. Rel: 09 Nov 15
Experimental/Electronic
Meteor (5:19)

Bulkhead (4:21)

Insective (4:54)

Body (4:34)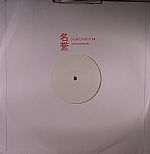 Redan
(heavyweight white marbled vinyl 12")
Cat: REDSEAL 018. Rel: 05 Nov 12
Drum And Bass
Redan

Reach
Review: Taken from the monstrous Way Of The Samurai 2: Code Of Honour collection, both of these cuts glitter and growl with the permanence and persistence that Samurai is known and loved for. Intalex's "Redan" is real star-gazer material with tingling synths, beefy drums and an endless groove. Meanwhile on the B-Side of this beautiful marbled vinyl Tokyo Prose dust off their jazz piano for a deeper cut that peeps into the edge of Samurai's most soulful abyss.
…

Read more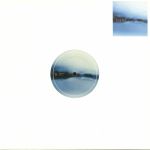 Cat: SMGRS 03. Rel: 09 Oct 17
Techno
Scene 1 (5:41)

Scene 2 (4:36)

Scene 3 (5:06)

Scene 4 (4:33)
Review: Following his early appearance on Samurai's Horo series, Berlin-based mysterion Theme lays down his first full-flavoured four-tracker that's arranged as a series of scenes to create a wider narrative. "Scene 1" sets the foundations with surprisingly classic drum & bass dynamics for Samurai. Pacey, kick-focussed and full of latent energy (thanks to the wall-of-sound synths), it's designed for large systems that Theme is probably more used to under his techno alias. "Scene 2" takes us deeper into the story with a swampy, slo-mo 4/4s providing a backbone to more oceanic synth leads. "Scene 3" is the montage of Theme's movie, gradually gaining momentum by way of more tidal pads, it's the moment when the chips are down and the fight is on. Finally we hit an emotional finale as "Scene 4" brings us to a deep, dubby climax. Closure? You're not going to get it on this series... But that's what keeps us tuned to Samurai anyway.
…

Read more
Items 1 to 3 of 3 on page 1 of 1