Items 1 to 2 of 2 on page 1 of 1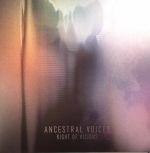 Cat: SMGHOROLP 02. Rel: 04 Dec 15
Experimental/Electronic
Night Of Visions (9:38)

Selva (4:26)

Ritual Terre (7:08)

Invocations (4:42)

Arachnae (4:33)

The Feathered Serpent (4:42)

Rebirth & Dissolution (5:05)

Paititi (3:43)

Sleepless Night, First Light (5:18)
Review: Ancestral Voices is Liam Blackburn's side project, and in case you didn't know him by his real name, the boy has been releasing mind bending dance music all over the shop, but most notably on labels like D Bridge's Exit Records, Apollo, and Samurai Horo, among others. He returns to the latter under a new shade, a sound aesthetic that mixes up hollow electronics with glitchy, minimal and forward-stepping rhythms. "Night Of Visions" opens the work up with an abstract edge consisting of sunken drones, a cascade of sonics that falls neatly into the sparse yet full-bodied beats and sub's tones of "Selva". "Ritual Terre" paves acts as a tunnel for a succession of cold and eerie beat tracks, all powdered with a gritty feel and some seriously moody electronics. It's dance music for the corner dwellers, the head-nodders, and generally just those who know their shit.
…

Read more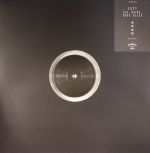 Cat: SMGHORO 09. Rel: 05 Apr 16
Experimental/Electronic
Eat (6:38)

Drink (7:41)

Shop (5:47)

Relax (6:30)
Review: Stroboscopic Artefacts head honcho Lucy on Samurai Horo? You better believe it! Recorded live to tape in his Berlin studio, these four experimental soundscapes work together in a perfect continuum. "Eat" helps you surrender to the void, assisted by fascinating modular synth textures and field recordings creating another auditory world. "Drink" shows more restraint with its beatless, reductionist groove covered in the just the right amount of dust and rust, gradually building in tension and resonance over its eight minute duration. But it's the immersive sci-fi aesthetic of closer "Relax" which really nails it; featuring sonar blips, hypnotic/ evolving pads and and some of the most sublime synth textures you'll ever hear.
…

Read more
Items 1 to 2 of 2 on page 1 of 1