Items 1 to 3 of 3 on page 1 of 1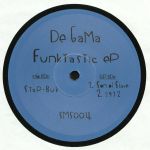 Cat: SMS 004. Rel: 23 Apr 18
Deep House
Star Buk (9:38)

Son Of Slave (7:42)

1972 (7:08)
Review: Following fine scalpel-focused outings from LTJ and Les Inferno, many of many aliases Stefano De Gama returns to Samosa with a trio of subtly tooled-up disco edits. A-side "Son of Slave" sees him join together bits of soulful disco-era classics "Slide" and "Son of Slide" to form a tasty new whole. While heavily compressed and noticeably chunkier than either of the original tracks, De Gama's version is loose enough to please those who think edits should merely be DJ-friendly re-arrangements. Turn to the flipside for the lolloping, low-slung Afro-funk goodness of "1972" and the throbbing peak-time disco celebration of filter-sporting closer "Star Buk". This too boasts booming drums and bass, but also enough musical looseness to avoid the usual disco-house pitfalls.
…

Read more
Cat: SMS 005.
Disco/Nu-Disco
RIO '78

Disco Dude

Get A Man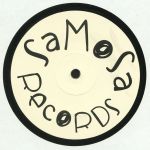 Cat: SMS 002. Rel: 31 Oct 17
Deep House
Everything I Do (7:07)

Everything I Do (Breakdown) (3:26)

What Do You Think (6:04)

What Do You Think (dub) (5:59)
Review: Italy's Samosa Records comes through with its second EP to date, another masterful stroke of house glory for the more suave-headed DJs out there. The new four-tracker comes from debutant Les Inferno, who drops the supremely soulful "Everything I Do" as the A-side leader, a Moodymann-reminiscent track with a sweet sample loop and an elegant beat swing, further perfected on the 'Breakdown' mix. Over on side B, "What Do You Think" unleashes the strings to offer a much more disco-led narrative, while its own dub version churns out some stupendous levels of bass for the dancefloor.
…

Read more
Items 1 to 3 of 3 on page 1 of 1