Items 1 to 3 of 3 on page 1 of 1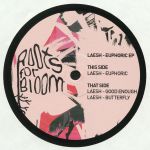 Cat: RFBR 017. Rel: 12 Dec 17
Disco/Nu-Disco
Euphoric (7:27)

Good Enough (6:06)

Butterfly (7:26)
Review: Wrapping another hot year, Roots For Bloom sign out from '17 with this vibrant trio of tracks from Italian groove fiend Laesh. "Euphoric" will have sounds running through your mind from the off with its well-known stabs and relentless disco chugs, "Good Enough" is more than enough with its strutting, clapping, bassline-slapping sentiment while "Butterfly" flutters over the finish line with a tightly twanged guitar loop that gradually morphs and mutates into flourishing jazzy pay off by way of some sweet, low-hanging filter flickers. Euphoric? You certainly will be.
…

Read more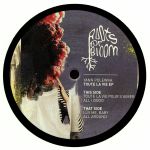 Cat: RFBR 019. Rel: 20 Feb 18
Disco/Nu-Disco
Toute La Vie Pour S'aimer (6:26)

All I Dooo (6:16)

Luv Me, Baby (6:57)

All Around (6:11)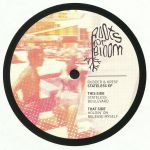 Cat: RFBR 018. Rel: 20 Dec 17
Deep House
Stateless (6:51)

Boulevard (5:04)

Holdin' On (5:39)

Release Myself (7:00)
Review: Between them, Rudder and Kresy have released material on a rather impressive list of labels, including Hivern Discs, Large Music, Freerange, Nurvous and Papa Records. Given this rock solid track record, you'd expect this collaborative outing on Roots For Bloom to be stacked with deep house gold. It is, of course, starting with opener "Stateless", where mutilated organ notes, fluttering electronics and drowsy chords ride a bumping groove. "Boulevard" brings a little more late night flavour via elongated chords and a Detroit techno influenced house groove, while "Holdin' On" is a womderfully woozy and summery affair full of eyes-closed vocal samples and fireside-warm sounds. Finally, they reach for the Chicago acid bass and drum machine hits on analogue deep house treat "Release Myself".
…

Read more
Items 1 to 3 of 3 on page 1 of 1