Items 1 to 3 of 3 on page 1 of 1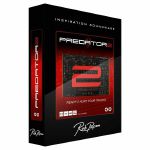 Cat: 678441 Rel: 08 Feb 17
B-STOCK: Box damaged, product unused & in perfect condition
Notes: ***B-STOCK: Box damaged, product unused & in perfect condition***


Predator 2 is the successor of a legendary synthesizer that has inspired many artists/composers and appears on countless music tracks! As before it combines inspiring presets and cutting edge features to make this your 'go-to' synth for contemporary music production.

The user interface has again been designed so that almost all main controls are visible on screen, making it fun and incredibly easy-to-use.

With Predator 2 and all its many cool features, we have also included an 'Easy Page' for the users that don't like too many controls. The 'Easy Page' offers you the most important parameters if you want to change a sound quickly or just want to use the handy 'preset variation' function, which is an intelligent randomizer.

Predator 2 is packed with new powerful features such as: 'Waveform morphing', 'Waveform drawing', "WaveSet playmode', XY pad, new EQ, and new voice level distortion.... and so much more!

Shipped with inspirational presets, Predator 2 is a unique synthesizer concept which combines 'User Friendliness' and 'Packed Features' in one amazing product.

…

Read more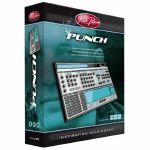 Cat: 551864 Rel: 08 Feb 17
Bass drum synthesizer and sample player software plugin
Notes: Based around the BD module of the multi award winning Punch virtual drum synth, Rob Papen delivers a creative module to help you to produce the fattest sounding bass drums for your music.

Stacking bass drums is a popular technique used by today's music producers and Punch-BD gives you the ability to stack up to 6 in total. Divide the 6 BD pads over the keyboard or use them 'stacked' in tuned mode to produce creative new BD sounds for all styles of contemporary music.

Punch-BD delivers synthesized drums in the finest audio quality or you can choose to load in your own samples for complete flexibility. Each pad has its own distortion module with several distortion types as well as its own 3 band graphic EQ. What's more, each individual pad also has its own preset section next to the overall 'BD kit'.

Like its big brother, Punch-BD features four FX units each with many 31 types of top quality FX plus further filters, envelopes, modulation routings and more for crafting your own unique sound.

From Electronic Dance and Hip Hop to Soundtrack projects, Punch-BD provides a solid speaker-busting sound for your productions.
…

Read more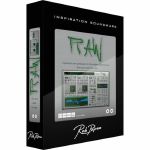 Cat: 634409 Rel: 08 Feb 17
Two-oscillator virtual synthesizer featuring an X/Y field for phase distortion control
Notes: At the Dutch Dancefair 2014, DJ Promo (aka producer Sebastian Hoff) and DJ Free-K (aka producer Freek Vergoossen) approached Rob Papen with the idea of a synthesiser that focused more on 'distorted' sounds with an easy to use layout.

Renowned for delivering fresh, cutting edge and musical plugins for producers, Rob Papen invited the DJs to his studio for a brainstorming session resulting in a list of 'must have' features and tools for a brand new synth. Armed with this list and several more brainstorming sessions later, Rob Papen and his development team created a powerful new virtual synth RAW.

RAW has two oscillators each with an X/Y field, (as included in Blade and BLUEII) to distort the waveform using Phase Distortion. But that's not all, you can also draw two of your own 'waveforms' and use them as LFO waveforms enabling the creation of unique 'wobble' movements that are perfect for for DubStep and other electronic music styles.

RAW has all the great Rob Papen filters to shape your sound further, but in a refreshing twist, 'EQ', 'Waveshaper', 'Distortion' and 'LoFi' have also been added on a voice synthesis level. Other FX such as Chorus, Phaser, Flanger, Stereo delay and the amazing HQ Reverb of Rob Papen can all be added to your sound and of course, the cool Arpeggiator/Sequencer, Easypage and preset bank manager have all been included as standard.

In true Rob Papen style, RAW comes with many great presets with mainly contributions from several well known DJs and Producers for instant user inspiration! Promo, Ophidian, Mad dog, Deathmachine, D-Passion, Rob Fabrie, DJ Thera, N-Vitral, Tha Playah, DJ Hidden, The Viper, Warface, Stephan Jacobs, Amnesys and many more...
…

Read more
Items 1 to 3 of 3 on page 1 of 1