Labels
Items 1 to 3 of 3 on page 1 of 1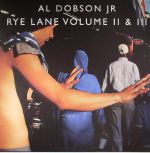 Cat: RS 010. Rel: 28 Mar 16
Broken Beat/Nu Jazz
Live At Makeover (1:46)

Guyana Special (1:00)

Xingu (1:54)

Commerce (1:46)

Overseas, Lebanese (1:04)

Move It Up (1:09)

Many Schools (1:49)

Sweet Critics (part 2) (2:25)

Vibrations (1:40)

What Is It: Shake Down (1:38)

Malfuf: Nebetia (3:00)

In The World (1:31)

Love Talk (1:29)

Church Cafe (intro) (1:00)

Drum Sounds Part 4: Africana Salon (1:52)

After Carnival (1:03)

Step Off (1:34)

It's You (1:10)

Guadeloupe Meditaaao (1:32)

Yellow Peppers (1:01)

Bey Line (1:20)

Peru Timing (part 2) (4:00)

Time Is Now (1:50)

Tracy 36 27 36 (1:55)

In The Lobby (2:09)

What It Is (part 2) (2:24)

White Rum (1:38)

Mercy (1:24)
Review: In the two years since the release of the Rye Lane Volume 1 LP, Al Dobson Jr has been busy. This belated, mixtape style follow-up is something of a beast, with 28 cuts, interludes and quick-fire rhythm tracks to enjoy. Like its' predecessor, Rye Lane Volume II & III is similar in ethos to the work of his friend and contemporary Mo Kolours, with tropical rhythms, African drums and low-slung hip-hop beats being combined with dusty vocal samples, rich Rhodes chords, freshly baked electronics, and all manner of tasty global influences. Highlights come thick and fast, from the Middle Eastern shuffle of "Overseas Lebanese", and Afro-jazz drum workout "Malful (Nebetia)", to the eyes-down deep house bliss of "Peru Timing (Part 2)
…

Read more
Played by:
OdDio
,
Dj N◉va ▶ Rodon FM 95
,
RUSTAM OSPANOFF.
,
Replika (Quintessentials)
,
Tiptoes
,
Guilhem Monin
,
Juno Recommends Brokenbeat/Nu Jazz
,
Disco Halal
,
Igor Jadranin
,
Renegades Of Jazz
,
Z Lovecraft
,
SIMON OZBIZTON
,
Tommy Finger Jr.
,
DJ Ermi
,
Gnork
,
4004
,
Marsupials
,
JELLY ROLL SOUL
,
Astro Buhloone
…

Read more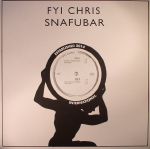 Cat: RS 018. Rel: 17 Apr 17
Deep House
Russian Woodpecker (6:09)

Repeater (5:41)

How To Ruin The World (5:16)

Lone Star (6:02)
Review: Following well-regarded outings on Banoffee Pies and Linoli Industries, FYI Chris returns to the loving arms of Rhythm Section International, and its 'Executive Producer' Bradley Zero. He's in fine form, too, delivering a quartet of tracks that largely steer clear of predictable deep house tropes. Check, for example, the curious - but rather good - "Russian Woodpecker", where spacey synth hits and Scanner style mobile field recordings join forces with a jumpy bassline and off-kilter rhuthm track. The loose and dreamy "Repeater" adds a little dub-wise flavour to a loose and lo-fi, MPC head's take on dream house, while "How To Ruin The World" is an undeniably melancholic journey that's as melodious as it as lo-fi. Closer "Lone Star", meanwhile, is a stripped back groove joint of the highest calibre.
…

Read more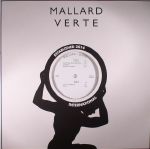 Cat: RS 019. Rel: 24 Jul 17
Deep House
Aquitaine (606 Lake mix) (4:44)

Surface (5:42)

Marco's Mango (4:32)

Untitled (Breaks) (5:25)

Verte (7:29)
Review: Next on Rhythm Section International is newcomer Mallard. Discovered by label boss Bradley Zero after being a dedicated regular at 'almost every RS dance since 2016', the South London based multi-instrumentalist makes a serious first impression with this debut EP. Mallard's productions demonstrate, in the words of the label itself 'a keen ear for groove with a level of musicality rarely heard in electronic productions.' The 20 year old has already developed a unique sound palette and prodigious production style set to make him a name we will be sure to hear more of. This EP, at once varied in tone and tempo is held together by a strong sonic identity and an overarching artistic vision. Mallard's first offering to the world via Rhythm Section is one to remember.
…

Read more
Items 1 to 3 of 3 on page 1 of 1