Items 1 to 2 of 2 on page 1 of 1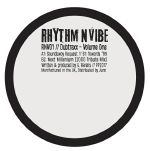 Cat: RNV 01. Rel: 11 Sep 17
UK Garage
Soundbwoy Request

Towards '99

Next Millennium (2000 Tribute mix)
Review: Dubtraxx is new on the scene, as is their label Rhythm N Vibe, but don't let that lull you into a false sense of security - this is seriously heavyweight gear. "Soundbwoy Request" is especially dangerous, working plenty of dub, reggae and jungle motifs into a rugged garage structure and sounding utterly ruff in the process. "Towards '99" is no slouch either, albeit on a slightly housier tip than the raucous A-side. The "2000 Tribute Mix" of "Next Millenium" meanwhile sneaks out a few of the eerie tones you'd expect to hear around the time that dubstep first started to emerge.
…

Read more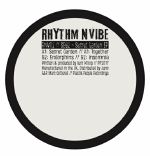 Cat: RNV 02. Rel: 05 Mar 18
Deep House
Secret Garden

Together

Endorphins

Insomnia
Review: Ukranian producer SE62 has been ducking in and out of the limelight since 2009, notching up impressive releases on labels like My Love Is Underground and Home Taping Is Killing Music. Now he returns to deliver the second release on Rhythm N Vibe, and does so in style. There's a tripped-out, heady atmosphere to "Secret Garden" that would sound incredible on a Sunday session at Panoramabar, while "Together" is a much rawer proposition. "Endorphins" is a curveball of a track, all uptempo stomp and off the wall samples, and "Insomnia" finishes the EP off with another switch up. The crafty breakstep flex of the drums and sparse atmosphere make for a cool and deadly variation to the rest of the EP.
…

Read more
Items 1 to 2 of 2 on page 1 of 1