Labels
Items 1 to 3 of 3 on page 1 of 1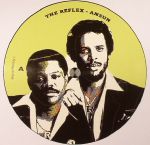 Cat: REVREC 004. Rel: 28 Aug 17
Disco/Nu-Disco
Ansun (8:59)

BD LCK (8:28)
Review: While his source material tends towards the well known, there's no denying the quality of The Reflex's "revisions". Their genius likes in his ability to source and utilize stems and master tapes, allowing him to remix and re-edit killer disco jams in the same manner as original masters such as Tom Moulton. It means that he can craft new instrumental breakdowns, stretch out portions that were originally overlooked, and generally breathe new life into otherwise all-too-familiar anthems. The two revisions featured here are typically impressing, with the impassioned, driving, heavily rearranged Philadelphia Soul flipside ("BD LCK") just nudging out anthem like A-side "Ansun" (a brilliantly teased-out version of one of the most familiar disco records of all time).
…

Read more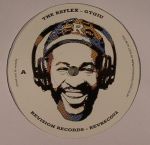 Cat: REVREC 002 . Rel: 15 Aug 16
Disco/Nu-Disco
GTGIU (6:57)

SS&S (8:23)
Review: Multitrack wizard The Reflex returns for his second release on Revision Records with two more killer edits. He tackles Marvin Gaye's classic "Gotta Give It Up" giving it the perfect modern revision for modern dancefloors, pretty damn brilliant if we do say so ourselves. On the B side he lends his Midas touch to Serge Gainsbourg's infamous "Sea, Sex & Sun" allegedly three years in the making, this dirty disco funk nugget includes vocals from both the English and French versions. Exclusive to vinyl and previously unreleased, get your hands on this one before you miss your chance as pressings are limited.
…

Read more
Played by:
Andrew Pirie (Melting Pot)
,
The Last Trip to Gandahar
,
RUSTAM OSPANOFF.
,
STEREO 12"
,
Alex Zuiev
,
Los Charly's Orchestra
,
Nick Carling (Fruitful/1BTN)
,
Chris Rhythm /Cool Crooners Records
,
Monsieur Cedric (Serie Limitee)
,
Irfan RAINY
,
Juno Recommends Disco
,
Martin Brew
,
The Owl
,
Calamity Jade (Willwork4funk)
,
Ear Trumpet (The Weekend Soul)
,
Juno Best Sellers 2016
,
Pontchartrain
,
Henri Le Blanc
,
LEGO EDIT
…

Read more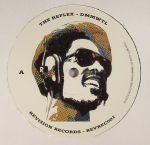 Cat: REVREC 001. Rel: 13 Jun 16
Disco/Nu-Disco
DMMWTL (9:33)

RPSSD (7:52)
Items 1 to 3 of 3 on page 1 of 1