Labels
Items 1 to 2 of 2 on page 1 of 1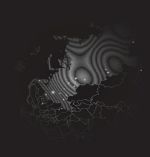 Cat: RM 002. Rel: 18 Sep 17
Techno
Abdumanob

Bed Of Honour

Tribe

Resin

Caucasus

Aerograd
Review: The second release on Resonance comes from emergent Russian producer Ivan Erofeev, who was previously moonlighting as Aleph before reverting to his birth name. There's a tantalizing drama embedded in "Abdumanob", all taut tribal percussion and an insistent kick. "Bed Of Honour" is a deeper cut fleshed out with atmospheric dubby ripples, and "Tribe" taps into a more classic kind of contemporary techno headspace. "Resin" flips the script with some crusty piano samples and a lopsided beat, "Caucasus" strips things down to a mean-tempered rhythmic core and "Aerograd" lets the cyclical bleeps do the talking.
…

Read more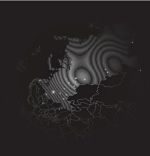 Cat: RM 001. Rel: 19 Dec 16
Techno
Lullaby Arp (6:49)

RX303 (6:33)

Factory Presets Improvisation (6:57)
Review: Material from Russian producer Unbroken Dub has been somewhat limited in recent times compared to his prolific emergence five years ago, but he resurfaces to kick off the Resonance Moscow label with more of his singular, daring techno variations. "Lullaby Arp" is certainly a bold A-side track, eschewing a beat in favour of the titular arpeggio, and amazingly he manages to make it an engrossing listen. "RX303" may have some more detectable percussion, but it's by no means a de rigeur dance track. The acid line seems to lope on its own terms while all else remains utterly restrained in its demeanour. "Factory Presets Improvisation" too heads far out with its distorted bleep tones and deconstructed electro exoskeleton.
…

Read more
Items 1 to 2 of 2 on page 1 of 1