Items 1 to 3 of 3 on page 1 of 1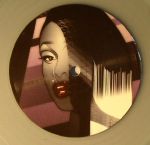 Grace
(green transparent vinyl 12")
Cat: RPMVS 003. Rel: 13 Feb 15
Funky/Club House
Grace (Reel People vocal mix) (5:23)

Grace (Reel People reprise) (5:06)

Cloud IX (Reel People vocal mix) (6:13)

Cloud IX (Reel People reprise) (5:34)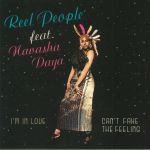 Cat: RPM RSD 18. Rel: 02 May 18
Disco/Nu-Disco
I'm In Love (12" mix) (5:20)

I'm In Love (12" instrumental mix) (5:21)

Can't Fake The Feeling (12" mix) (5:25)

Can't Fake The Feeling (12" instrumental mix) (5:25)
Review: Long-serving soulful house and jazz-funk band Reel Peeple has decided to inaugurate a new series of disco and boogie covers. On the A-side of this first EP they serve up vocal and instrumental covers of Evelyn 'Champagne' King electrofunk classic "I'm In Love". Although these are largely reverentially faithful to the King's version (even down to the synthesizer settings), they also feel a little more loose and groovy - thanks in no small part to the band's drummer. On the flipside they opt for a more traditional disco sound on their versions of Geraldine Hunt's "Can't Fake This Feeling". Aside from the additional of some synth strings and warm Rhodes chords, they too are pleasingly faithful to their source material.
…

Read more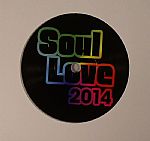 Cat: RPMDC 005V1. Rel: 01 May 14
Funky/Club House
Chris Turner - "Liquid Love"

Joonie - "Far Away"
Items 1 to 3 of 3 on page 1 of 1