Items 1 to 2 of 2 on page 1 of 1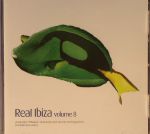 Cat: REACT 257. Rel: 31 Aug 15
Balearic/Downtempo
The Korvids - "Ursula My Love"

Electronic Bodyguards - "Are U 4 Real"

Chris Coco - "Albatross" (Lenny Ibizarre remix)

Polar Rundfunk & Annemarie Zimakoff - "Dreaming About You" (radio edit)

1Blip2 - "Took My Love"

Jamie Isaac - "Hollow Words"

The Village Elephant - "Plaids Aquatic"

Dimitry Raschepkin - "Diamond"

Augustin Pereyra Lucena - "Guayabas"

Jose Padilla - "Elixir"

Audio Affair - "Primavera"

Voronsov & Dorohov - "Lost Angel"

Amane - "Tangerine"

Amani - "Shine On Me" (Ilya Santana remix)

The Kenneth Bager Experience - "Amazing" (feat Damon C - Ruf Dug remix)

Glass Coffee - "My Boo (Don't Forget)"

Sorcerer - "Secret Agent"

The Korvids - "Beach Coma" (Jose Padilla remix)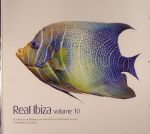 VARIOUS
Cat: REACT 261. Rel: 07 Aug 17
Balearic/Downtempo
Chris Coco & Peter Green - "Albatross" (The Orb Beatless remix)

Gary B - "Live It Now"

Symbols Of Sound - "Look At The Stars"

Aimes - "Grooving In Guatemala"

Daniele Baldelli & DJ Rocca - "Poouli" (Sare Havlicek remix)

Sad Radio On Cassini - "Blue Sky"

Cardmoth - "Good Dream"

Plastic Fantastic - "Tranquillo"

JR Haim - "Heimweh"

Kinara - "Longest Day"

Audio Affair - "Living The Life"

Mission Brown - "Rusted"

Tchammy Patterson - "Africa Melodie"

Audio Glider - "Amethyst"

Johannes Huppertz - "Floating"

The Diaphanoids - "Too Many Stars & Not Enough Light"
Review: Some 19 years on from the release of the first Real Ibiza compilation, the series has reached volume 10. Once again, long-serving Balearic/chill-out DJ Loudery is at the controls, laying down a pleasingly horizontal, sun-kissed mix that subtly saunters between beat-less bliss (The Orb's superb remix of Chris Coco and Peter Green's "Albatross"), soft-focus electronic pop (Gary B), suitably cosmic Italian nu-disco (Sare Havlicek remixing Daniele Baldelli and DJ Rocca), delay-laden acoustica (Cardmoth), nu-tango (Plastic Fantastic) and the kind of warm, seductive, hard-to-define fare that has kept Jose Padilla in work for the best part of 30 years. In other words, it's a soothing aural massage with that familiar, White Isle feel.
…

Read more
Items 1 to 2 of 2 on page 1 of 1