Items 1 to 2 of 2 on page 1 of 1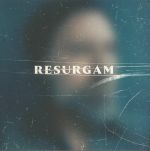 Resurgam
(gatefold 180 gram vinyl 2xLP + MP3 download code)
Cat: RCPD 015. Rel: 15 Sep 17
Indie
Resurgam (8:33)

Day 22 (5:10)

Cracks Appear (5:27)

Word To The Wise (3:57)

Not Everything Was Better In The Past (5:29)

The Determined Cut (5:12)

Godhead (3:35)

This Isn't A Mistake (4:31)

Coverign Your Tracks (5:32)

There's Just Something About You (4:19)
Review: 'Resurgam' is the sixth full-length by Fink - a project led by Berlin-based Englishman Fin Greenall - and a hotly anticipated return following 2014's 'Hard Believer'. Through their tours as a trio, Fink have garnered huge acclaim as a live act, and this bold and adventurous offering has something of a live feel to it. The production is lush, warm and spacious, and the songs play with the push and pull of tension and release, evident on opener 'Resurgam' and lead single 'Cracks Appear'. Quieter moments such as 'Word To The Wise' show Greenall's depth of song writing, providing this accomplished record with ample contrast and an atmospheric palette of light & shade.
…

Read more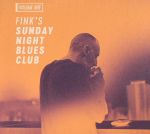 Cat: RCPDCD 013. Rel: 10 Mar 17
Balearic/Downtempo
Cold Feet

She Was Right

Little Bump

Boneyard

Hard To See You Happy

Keep Myself Alone Now

Hour Golden

Black Gurls
Review: Something of a departure for this soulful Ninja Tune troubadour, this stripped down and spare record essentially does exactly what it says on the tin,in all forms except being quite as cheerful as the club setting suggests - this is a collection of blues ditties written with almost puritanically obsessive zeal in that idiom and put down at home by Fink at home in Berlin with only a guitar, an amp and a few microphones. In stripping down his songwriting to the bare essentials, the gritty vitality of his approach reaps rich rewards, arriving at what is unquestionably his finest work yet - a soulful, heartfelt and understated record that plays to his strengths without any of the trappings of studio trickery, and expands from its minimal modus operandi with power and impact.
…

Read more
Items 1 to 2 of 2 on page 1 of 1