Items 1 to 3 of 3 on page 1 of 1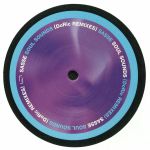 Cat: MUSIK 105. Rel: 14 Jun 18
Minimal/Tech House
Soul Sounds (DoRic main mix) (11:17)

Soul Sounds (7:48)

Soul Sounds (DoRic short mix) (6:34)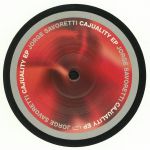 Cat: MUSIK 103. Rel: 12 Feb 18
Minimal/Tech House
Savanna (7:27)

Saturn (7:12)

Cajuality (6:56)
Review: Argentina's Jorge Savoretti knows a thing or two about dance music, and so he should after more than two decades in the game. Starting his DJ career back in the mid 90s, he's now racked up a handsome number of releases for some of the best and boldest tech-house imprints out there, with this this new EP for Raum...Musik once again asserting his qualities. "Savanna", the A-side opener, is a clicky, minimalistic nugget that flurries its way into total hypnotism and, on the flip, "Saturn" lays down a similar buzz of itchy, wacked-out sonics for the open-minded DJ. "Cajuality", the title-track, strangely resides on the B2, but it's inarguably the most stomping of the three, shimmering up and down like a yoyo thanks to its wavy, loopy swarm of melodies. Tools...and more!
…

Read more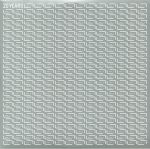 VARIOUS
Cat: MUSIK 104. Rel: 23 Apr 18
Minimal/Tech House
Franco Cinelli - "Cyrux" (7:39)

Phil Evans - "TMOD" (6:32)

Enrico Mantini - "Gotta Keep On Dreaming" (7:07)

John Dimas - "Yugen" (6:53)

Jorge Savoretti - "Musica Del Espacio" (7:10)

Lee Burton - "Overflow" (7:03)

Federico Molinari - "Phuturhaus" (7:17)

Andy Kolwes - "Good Old Days" (7:18)
Review: Dorian and Olaf's Raum Musik has just turned 20. Yes, we feel old, but we also feel privileged to be able to bring this tidy compilation to you; after all, we have been fans of the imprint over the years, and it has been a solid source of innovative house and techno sounds for its entire lifespan. For these two decades of raving, they've put together sounds form both new faces and favourite oldies, kicking off with Franco Cinelli's raucous "Cyrux", a hybrid house tune that will suit any type of DJ, and bringing more and more vibes through with peeps like Phil Evans, John Dimas, and the mighty Lee Burton - the latter being a constant source of BADNESS. If you're keen on some ethereal house business with an experimental edge, then this is the double-pack for you.
…

Read more
Items 1 to 3 of 3 on page 1 of 1