Labels
Items 1 to 3 of 3 on page 1 of 1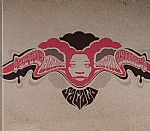 Cat: RAMP 009CD. Rel: 14 May 07
Hip Hop/R&B
Reallytho

Andante

Fiedility: Do Right Girl

Mama: Everything

Lara Bush: In Hot Grease

To: Re

Rebelyouthwithskill (feat J Malaika Beckford)

Maafa: Transatlantic Dementia

The Clearing

Brother: The Point
$10.07
SAVE 90%
in stock
$1.01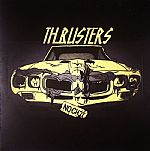 Cat: RAMP 057LP. Rel: 03 Feb 14
Bass
Exholst

Crying Bamboo

Sklink Marks

Aquaverse

Cola Duck

Thruster 4

Vapour Cruz

Swat Erect

Trash Ionosphere

Rinse Dreams

The Fly
Review: First surfacing on Werkdiscs back in 2010 with the wonderfully strange Sensational collaboration Smashing Your System, Cambridge-based producer Nochexxx finally comes good on the potential shown across a smattering of subsequent 12"s with his debut LP - if you don't count the self released cassette tape Greatest Record issued last year that is! Released on irregular home RAMP, Thrusters finds Nochexxx recollecting "the rich synthesized lexicon of Drexciya and the prismatic glory years of Zomby" as the label puts it. If you've indulged in previous Nochexxx material, you'll love the eleven tracks here which commence in breakneck fashion with "Exholst" and doesn't really relent - there's a touch of vintage Vibert/Rephlex at play here which should be enough for most to investigate further. Largely instrumental, Nochexxx does make space for one vocal cut "Cola Duck" that features Clone Crown Ltd don Zacky Force Funk and sounds like Dam Funk on LSD.
…

Read more
$21.85
SAVE 50%
in stock
$10.92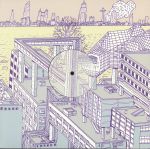 Cat: RAMP 069. Rel: 11 Sep 17
Bass
Crisis (3:43)

Bounty Methods (4:09)

Peanut (5:32)

Ripinsmleyr (2:58)

Frankly (5:42)

Man From The Moon Came Down Too Soon (5:34)
Review: British enfant terrible Gerry Read returns with more outsider house/techno derivatives on Ramp Recordings: and it's all rather compelling as always! Smoky, lo-fi and textured shenanigans are all rough around the edges in Read's signature style, but have an unusual charm. Take "Bounty Methods" for instance, that sounds like an old scuffed up record from a bargain bin; its mesmerising symphonic loops much in the vein of The Caretaker and sometimes even skipping out of time. But it's all in a hypnotic style and all the while accompanied by smacky, four to the floor groove. Elsewhere, the woozy swing fuelled bleep fest that is "Frankly" is worthy of you attention, not to mention the charmingly titled closer "Man From The Moon Came Down Too Soon" that works that pawnshop drumcomputer like a you know what.
…

Read more
Items 1 to 3 of 3 on page 1 of 1