Pusic Austria
Items 1 to 2 of 2 on page 1 of 1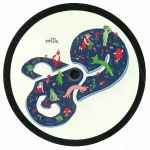 Cat: PSC 010. Rel: 29 Jan 18
Deep House
Cody Currie - "One For You" (6:33)

Joe Corti - "Don't Want It" (6:20)

Dirtyelements & Drunkdrivers - "National Security" (6:20)

Dirtyelements & Drunkdrivers - "National Security" (Medlar remix) (5:53)
Review: Following recent solo EPs from Cody Currie and Marcel Lune, Pusic Records reverts to the multi-artist blueprint with which it made its name. Currie kicks off the EP with "One For You", a lolloping, mid-tempo chunk of bass-heavy disco house with killer samples and filtered breakdowns aplenty, before Joe Corti lays down a chunk of rich, Chez Damier-meets-Soundstream style chunky deep house warmth. On the flipside, Dirtyelements and Drunkdrivers combine on the loopy but loose disco-house grooves of "National Security", before Medlar gives it the remix treatment. The Wolf Music regular's tasty rework is something of a fusion treat. The fantastic rhythm track doffs a cap to both breakbeat-driven hip-house and original '80s electro, while the rubbery bassline and sweaty vocal stabs both add serious heat to proceedings.
…

Read more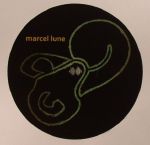 Cat: PSC 009. Rel: 12 Jun 17
Deep House
Presidium E (5:52)

Freedom (5:48)

Venus Trax (5:53)

Mr Strings (5:44)

Discord (6:23)
Review: Stroud's most prolific deep house wizard casts more spells... Following a volley of smouldering sessions on Studio Rockers and Local Talk comes this mesmerising five-piece on Pusic. Each cut a one way ticket to another astral plane, highlights include the intoxicating euphoria of "Mr Strings", the smoky vapour trails and soft jack sensibility of "Venus Trax" and the planet-chowing rocket surge of "Discord". Simply stunning.
…

Read more
Items 1 to 2 of 2 on page 1 of 1