Items 1 to 3 of 3 on page 1 of 1
Cat: PRY 039.
Progressive House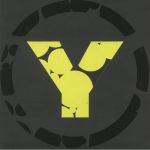 Cat: PRY 038. Rel: 17 Jan 18
Progressive House
Stay With Me (7:25)
Review: When he first donned the Pryda guise in the mid 2000s, Eric Prydz used it as a vehicle for more underground, techno-tinged fare. In recent times, he seems to have decided it is his moniker of choice and the big room hits have come thick and fast. "Stay With Me", which originally appeared on digital download earlier in the year and is now finally available on wax, is another biggie. Built around a dark, druggy and notably heavy techno rhythm, much of the track's power comes from the veteran DJ/producer's use of mind-altering acid lines and pulsating electronic riffs. It's not subtle in any way, but it is seriously large. If it's not already a big room anthem, it definitely will be soon.
…

Read more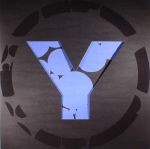 Choo (8:59)

The Future (7:08)

The End Is Just The Beginning (9:39)
Review: Since 2004, Eric Prydz has used the alternative Pryda alias to showcase his occasional journeys into the worlds of late '90s style progressive house, and early German trance. "Choo", the title track from his latest three-track Pryda missive, sounds like a mid-90s Paul Van Dyk production, mixed with the melodic complexity of BT's expansive, late '90s "epic house" tracks. Elsewhere, "The Future" is a deeper and woozier affair, albeit one driven forwards by a solid, big room rhythm, while "The End Is Just The Beginning" laces fluttering, melodic arpeggio lines and dreamy chords over a loose-but-solid rhythm track. It, too, sounds like a blast from the past, but that's not necessarily a bad thing.
…

Read more
Items 1 to 3 of 3 on page 1 of 1