Items 1 to 3 of 3 on page 1 of 1
Cat: PRIVATEPERSONS 008.
Electro
Seoul

You Knew It All Before

Dearth

Silent Reaction

Images Of You

Wounds
Cat: PRIVATEPERSONS 007. Rel: 06 Jun 18
Ambient/Drone
Contact (5:48)

Forest Theme (5:28)

Manhunt (5:13)

Crisis In The Jungle (3:56)

Oruwu Island (6:20)

Let In The Spirit (feat Zolaa) (4:00)

A Part Of Myself (4:41)

Combine Combat (3:06)

Different (5:31)

Karate (6:24)

Big Space Tragedy (3:43)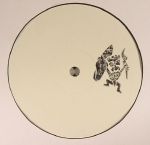 Cat: PRIVATEPERSONS 002. Rel: 21 Feb 17
Techno
Carpathian Rave (4:04)

Ocean (5:00)

War (4:05)

Masher Track (5:46)
Review: The second 12" on Moscow-based mystery label Private Persons comes from Youngg P, a Ukraine-based DJ/producer whose debut release dropped on Kiev House a couple of years back. On the four tracks showcased here, he shows a good grasp of analogue house and techno dynamics. "Carpathian Rave" is a quirky, off-kilter jacker rich in buzzing electronics, liquid acid riffs and bustling house percussion, while "Ocean" fits the stargazing electronics of vintage Motor City techno to the saucer-eyed melodiousness of vintage Italian deep house. Meanwhile, creepy flipside "War" sounds like it was inspired by a mix of L.I.E.S style distorted techno and 1980s industrial funk. As for closer "Masher Track", it's a full-throated exploration of clanking, drum machine techno.
…

Read more
Items 1 to 3 of 3 on page 1 of 1