Labels
Items 1 to 2 of 2 on page 1 of 1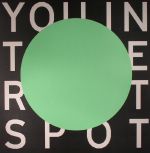 Cat: POWVAC 014. Rel: 14 Mar 16
Hip Hop/R&B
Power Of Thought (part 1 & 2) (1:27)

You In The Right Spot (Bintus Reconstruction) (5:54)

Turn The Page (3:40)

Boogie Thing (4:03)

You In The Right Spot (original demo) (4:57)
Review: For fans of Milo Smee's various music projects, Kruton is probably seen as an intriguing bookmark from a byegone era - namely the time when Andy Blake's Dissident Records ruled all. Focussed on all things Bintus and Power Vacuum for the past few years, Smee has lately begun revisiting his Kruton work with some contributions to London Housing Trust as well as a 12" that kicked off the Wrong Era label. You In The Right Spot sees Kruton on Power Vacuum and takes shape as a collaboration with US rapper Sensational that dates back to the early '90s. Known for his work with Madteo, Sensational makes for a perfect rapping partner to Smee's rugged beat science which veers from a traditional hip hop tempo upwards into bizarre house experiments.
…

Read more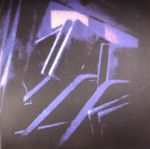 VARIOUS
Cat: POWVAC 016. Rel: 30 Jan 17
Techno
Dr Skime - "RX7 Jams 8, 9 & 7" (7:38)

Pan Daijing - "Very Uncomfortable Please" (3:44)

Beau Wanzer - "Up Chuck's" (4:59)

Duran Duran Duran - "Drap Jam" (7:44)

Pan Daijing - "Druid" (Bintus remix) (7:02)

Inca Pax - "Transfer Function" (5:53)

Martyn Hare - "Time Terminated" (5:18)

Bleaching Agent - "Operai" (5:40)
Review: Bintus' London based electro and experimental electronics imprint Power Vacuum returns with a various artist compilation displaying the many sides to this impressive underground label's personality. Starting things off in explosive fashion is China's Pan Daijing who delivers an absolutely slamming analogue techno weapon on "Very Uncomfortable Please" which will appeal to fans of L.I.E.S. or Russian Torrent Versions. Windy City retrovert and enfant terrible Beau Wanzer also keeps things relentlessly fast paced with the rather wobbly and clanging "Up Chuck's". Elsewhere, witness the return of Philadelphian noise terror Duran Duran Duran, who is in top form with the rough and ready bass assault of "Drap Jam", Emetic boss Martyn Hare with the typically overdriven acid antics of "Time Terminated" and Bleaching Agent with the full frontal assault of "Operai" which is quite reminiscent of Force & Form era Surgeon.
…

Read more
Items 1 to 2 of 2 on page 1 of 1