Items 1 to 3 of 3 on page 1 of 1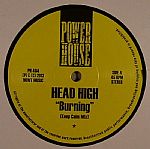 Cat: POWERHOUSE 404. Rel: 16 May 13
Techno
Burning (Keep Calm mix)

Keep On Talking (Dirt mix)

Burning (Keep It mix)
Played by:
Ben Sims
,
Montel
,
Konnekt [De:tuned]
,
Miles Simpson
,
Owain Kimber (Owain K)
,
FStep (Capital Bass)
,
Eamon Harkin, Mister Saturday Night
,
Marcel Heese
,
Jacques Renault
,
Zenner
,
Joachim Spieth (Affin)
,
Rising Sun
,
M50
,
Jorge Caiado (Balance / Groovement)
,
Francis Inferno Orchestra
,
Roman Rauch
,
Studio Casual
,
Resident Advisor
,
Sev Dah
,
25 Places
,
Phuturelabs
,
RadioNasty
,
Ryan Elliot
,
Circular Rhythms
,
Marco Zenker
,
Jordan
…

Read more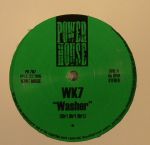 Cat: POWERHOUSE 707. Rel: 28 Apr 15
Techno
Washer (5:10)

More Music (5:23)
Review: Keeping up with Rene "Shed" Pawlowitz's many aliases is almost a full-time job in itself. Here, he dons the WK7 guise last used in 2012 for an EP that happily joins the dots between the sensual shuffle of house, and the rigid thump of techno. A-side "Washer" leads the way, with curious synth refrains and off-kilter electronics riding a delightfully bumpin', extra-percussive, 125 BPM groove. Flipside "More Music" successfully doffs a cap to vintage US and UK garage - feel the swing of those beats, with the added intensity of his usual techno kicks - with warm chords and vocal samples emphasizing the classic inspirations.
…

Read more
$8.23
SAVE 50%
in stock
$4.12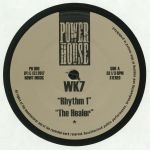 Cat: POWERHOUSE 909. Rel: 14 Nov 17
Techno
Rhythm 1 (5:51)

The Healer (6:59)

Rhythm 2 (Power Snap mix) (6:23)

Rhythm 2 (Tripple H mix) (4:24)
Review: Too long had passed since the last Power House killah, so these four new bangers from WK7 aka Shed couldn't be more welcome on our charts. As per usual, the techno luminary chugs out some proper old-school vibes under this slamming guise and, unsurprisingly, they're as mean and tooled-up as ever. "Rhythm 1" is classic WK7 on a breakbeat tip, molding euphoric rave waves together with fat, driving beats for the dancehall; "The Healer" is a much deeper, funkier groove powered by rough flanger FX and Shed's magical groove tactics. On the flip, "Rhythm 2 (Power Snap Mix)" is a subtle edit of the A1, boasting yet more percussive glory, while the Tripple H mix delivers a fine jungle rework of the original - crunchy breaks all-round!
…

Read more
Items 1 to 3 of 3 on page 1 of 1