Items 1 to 3 of 3 on page 1 of 1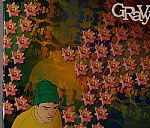 Cat: PONY 03CD. Rel: 05 Oct 06
Indie
Meltdown

That Girl

Can't You See

Shine On Us

Party In The Mens Room

Behind The Walls

Do I Feel Free

In Love With Me

Ocean & Sun

Bored & Lazy

Remember Me
Review: From Denmark, punk rock, garage rock and especially lo-fi slacker rock are the ingredients of Gravy's unique rock alloy, and the latter genre in particular has always been close to Nikolaj Grummesgård's heart (formerly of Bad Afros' The Defectors).
…

Read more
$11.88
SAVE 50%
in stock
$5.94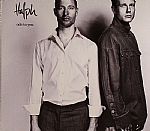 Cat: PONY 04CD. Rel: 04 Nov 06
Indie
Life Part II

Weight

Ode To You

Nightlife

Vain

Have Fun Dying

Worth

Shaded

Solitary
Review: 2nd album release from Danish duo Halph. It draws inspiration from a variety of sources: Sonic Youth and Henry Rollins to Elvin Jones and Tony Williams.
…

Read more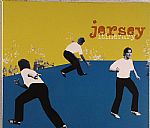 Cat: PONY 022CD. Rel: 16 Oct 08
Indie
Moondial

Touch The Ground

Shoeshine

Talking To Myself

Itinerary

Icebound

Noir AM

Jaywalk

Darkline

Half An Hour
$9.11
SAVE 33%
in stock
$6.11
Items 1 to 3 of 3 on page 1 of 1