Labels
Items 1 to 3 of 3 on page 1 of 1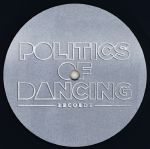 Cat: POD 013. Rel: 05 Jun 17
Minimal/Tech House
IO (Mulen) - "Prater" (8:18)

Chris Carrier - "Gift Of Hippies" (7:45)

John Jastszebski - "Combo" (6:47)

Tommy Vicari Jnr - "Take 8" (6:11)
Review: Parisian house and techno outpost Politics Of Dancing steps up with the second installment in its celebration of three years rolling out impeccable dancefloor tackle for the minimally minded generation. iO (Mulen) strides into the fray with the playful bounce of "Prater", all swirling synthesizer ripples and sharp, snagging drums. Chris Carrier meanwhile whips up an inventive twist on dub techno dynamics with some shimmering chords that rub up against subby bass and micro samples. John Jastszebski goes for a moodier effect with "Combo", aiming straight at the heads down crowd, while by way of contrast Tommi Vicari Jnr takes a beautiful, delicate approach to minimal house with the refined EP closer "Take 8".
…

Read more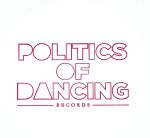 Cat: POD 014. Rel: 11 Sep 17
Minimal/Tech House
Dub Me 2

U Gotta Be There

Dub Me 2 (Cab Drivers remix)
Review: While he's been plenty busy on his own labels since making a comeback, it's great to see Nail's impeccable form getting picked up elsewhere. Politics Of Dancing is a natural home for his razor sharp tracks, as is evident from the off with the deadly thrust of tech house sizzler "Dub Me 2". "U Gotta Be There" is a more dreamy affair, but there's still a searing heat coming off those beats that will work on all kinds of floors. Cab Drivers are a smart fit for remix duties, and they turn "Dub Me 2" into an even more tripped out twist on the tech house format.
…

Read more
Cat: POD 015. Rel: 08 Jan 18
Deep House
Sebo K  - "Glow"

Swoy  - "Airy"

Dj Honesty  - "Syn"

Olivier Romero  - "Killa Pilla"
Review: For It's the second Various Artists Sampler, the parisian label gives us another sharp selection of talented young bloods and confirmed producers. 4 quality deep house tracks here, done by Sebo K, Swoy, Dj Honesty and Olivier Romero. As usual with Politics Of Dancing records, this sampler is a versatile collection of dancefloor friendly cuts, and carefully chosen cracking deep house tracks. Limited vinyl only release.

…

Read more
Items 1 to 3 of 3 on page 1 of 1