Items 1 to 3 of 3 on page 1 of 1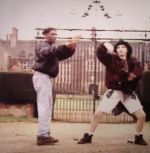 Cat: PLR 003. Rel: 18 Jan 16
Bass
All The Way Thru (6:04)

All The Way Thru (Brassica remix) (7:31)
Review: The giant energy of an early 90s rave meet classic hip hop beats straight from the dusty SP-1200 on Cazion's debut record:

"Rap music runs very deep in my veins; by the time I was fourteen I was making mixtapes and obsessing over the huge, funky, bombastic sounds of late eighties hip hop," says Cazion's Photocall. "I still aspire to capture the snap and the bigness of the kind of sound you'd hear on a Paul C record, a Public Enemy record, and I still use the the same machines those guys used to do it," he adds, gesturing at the wealth of vintage gear cluttering his retro spaceship of a studio, The Escape Pod. "When you hear the first bar of this song, you might expect some dude with a cameo flattop to start rhyming about the Benzi Box in his Suzuki Samurai at any moment."

"We wanted to take it all the way," adds Maheras, from the depths of a glowing neon couch. "Some people shy away from using certain sounds because they're afraid to sound cheesy - but they forget to have fun. I'd rather have so much fun making a song that I forget to worry."

"Like the dancers we sampled," Photocall agrees. "The vocal snippets are from a British video that was shot on New Years Day, 1993, the morning after a giant rave. It's the middle of some field, people are pushing their cars out of the mud, and this one couple is still dancing their asses off. They don't care that there's no music playing; they're totally in the zone. My man DJ Duane happened to send us the link as we were programming the drums for this record, and something just clicked. We knew we were making this record for those two crazy kids, wherever they are. Possibly still in that field."
…

Read more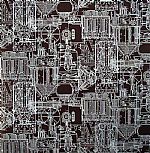 Cat: PLR 001. Rel: 09 Jun 14
Minimal/Tech House
The Man From Another Place (original mix)

Arecibo

The Man From Another Place (Timothy J Fairplay remix)

The Man From Another Place (Cottam remix)
Review: Hailing from sunny Los Angeles, Plastic Love Records kicks off our first release with an EP from label co-boss Jimmy Maheras. Maheras made his debut in 2011 with his Space Jam EP on the Crosstown Rebels edit sub-label, Rebellion. Since then he's released remixes and singles on Strainjjur, Riff Raff, Supernature, and Left'd.

Maheras's two original tracks showcase his depth with The Man From Another Place being squarely aimed at the big room dance floor and the second track, Arecibo, bringing a little Kraftwerkesque funk. We've commissioned Timothy J Fairplay (Crimes Of The Future) and Cottam (Aus Music / Ruff Draft) for two very unique remixes. Fairplay crunches down the original melody and throws it over the famed amen break to give TMFAP a hands in air late night feel while Cottam's remix brings the dreamy melody closer to acid with storming late night kick ready to knock down a wall.

…

Read more
$7.46
SAVE 35%
in stock
$4.85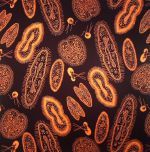 Cat: PLR 002. Rel: 13 Oct 14
Minimal/Tech House
Before When It Was New

Strobe Light (Disco Light Acid Black)

Before When It Was New (October's Future Before mix)

Before When It Was New (Maheras remix)
Review: Plastic Love welcomes fellow Angeleno Michael Walsh on board for the 2nd release on their budding label. Walsh's debut EP showcases the producer's breadth and depth of all things rave with two distinct tracks aimed squarely at the dancefloor. Before When It Was New's unmistakeable melody act as a call to the dancefloor while a rumbling bassline underneath keeps you locked into a groove. Strobe Light's arpeggiated bassline and snappy disco drums showcase how versatile Walsh can be. Remixes come courtesy of label co-boss Maheras as well as Caravan boss and Aus Music stalwart DJ October.

…

Read more
$7.46
SAVE 60%
in stock
$2.98
Items 1 to 3 of 3 on page 1 of 1