Items 1 to 3 of 3 on page 1 of 1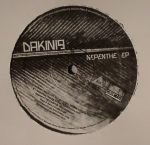 Cat: PBR 042. Rel: 08 Jun 15
Deep House
Find Myself (feat Danny Watts) (6:24)

Wali (6:41)

Potentiation (5:41)

Strawman (4:50)
Review: DJ Spider, DJ Qu and Joey Anderson collaborator Dakini9 is back on New York's Plan B Recordings with a hot solo EP, and the girl means business. Four tracks of raw, gritty house music from the street: "Find Myself" features Danny Watts on the vocals and a wavey, dubbed-out collection of sounds; "Wali" is similarly contorted and grey-scaled albeit for the lonesome piano keys travelling across the arrangement. Over on the B-side there's the head-nodder that is "Potentiation", a punchy and direct dub-house chugger, and the stumbling groove of "Strawman", the oddest and most daring of the four cuts.
…

Read more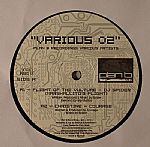 Cat: PBR 018. Rel: 08 Jan 11
Minimal/Tech House
DJ Spider - "Flight Of The Vulture"

Courage - "Christine"

Dakini9 - "Dust & Memories"

Amir Alexander - "Deep & Raw!"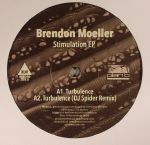 Cat: PBR 046. Rel: 20 Feb 17
Techno
Turbulence (6:38)

Turbulence (DJ Spider remix) (6:20)

Psychoacoustics (7:23)

Psychoacoustics (Phil Moffa remix) (7:05)
Review: Journeyed producer Brendon Moeller shows no sign of slowing down, despite a production career that stretches back to the mid 1990s. It's quite a surprise to find that Stimulation marks Moeller's first outing on Plan B Recordings, particularly since he's friends with label co-founder DJ Spider. Predictably, he hits the ground running with "Turbulence", a restless, late night techno throb-job built around a particularly druggy, mind-altering arpeggio line. DJ Spider somehow manages to up the tempo and intensity further on his typically dark and dense remix, before Moeller dusts down his TB-303 and goes crazy on the techno-jack of "Psychoacoustics". Plan B regular Phil Moffa provides the obligatory remix of that track, delivering a version that feels more metallic and otherworldly, not to mention addictively moody.
…

Read more
Items 1 to 3 of 3 on page 1 of 1