Items 1 to 3 of 3 on page 1 of 1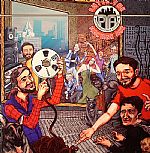 Cat: PGHTRXLP 01. Rel: 13 May 14
Deep House
Genta

Give Me A Chance

Broader Disco

Its Over

Visions Of Serengeti

Cutthroat

Naked Triple

Debonair (feat Nice Rec)
Review: In three years of operation the power-house trio Pittsburgh Track Authority have hammered out a staggering amount of high-end material, focusing on outboard methods and a classic approach to house and techno that punches hard without losing the soul. Now they present their debut album, and it delivers on all the fronts you would hope for. There's a Detroit-friendly pressure to their production style, whether dropping the sample-licking heat of "Broader Disco" or whipping up a dubby synth icing on top of snaking techno opener "Genta", but they never put a put wrong. For instant satisfaction without a compromise on ideas, you can do far worse than these eight fine sounding cuts.
…

Read more
Played by:
Aaron Dae (Razor-N-Tape)
,
DJ 3000
,
Shawn Ryan (Universal Cave)
,
Steve Mizek
,
Cedric Maison (Hypercolour)
,
Paul Thornton (Dig Deep / Reboot)
,
Scott K. [BOXmusic]
,
Tooli (Local Talk / OMENA)
,
Santiago Salazar
,
JKriv (Razor-N-Tape)
,
John Barera (Supply records)
,
Trujillo
,
DJ PayAndrewBurgerDotCom
,
Djs: Most Charted - Deep House
,
Zernell
,
Titonton Duvante (Residual)
,
XXXY
…

Read more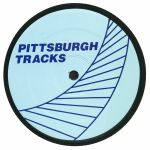 Cat: PGHTRX 006. Rel: 16 May 18
Techno
Works On Paper (5:47)

Last Light On (5:19)

Switching Rails (6:52)

One More Sometime (3:57)
Review: For their latest release, Pittsburgh Tracks has turned to Shawn Rudiman, an experienced producer arguably best known for previous releases on Applied Rhythmic Technology, Matrix and Detroit Techno Militia. There are four quality cuts to choose from, of which the muted Detroit futurism of "Works On Paper" - classic sounding riffs and spacey electronics over a rolling techno groove - and the acid-fired deep space thrust of "Switching Rails" are our picks for peak-time plays. That said, ultra-deep, daydreaming IDM closer "One More Sometime" is also superb, while "Last Light On" is a deep and driving techno box jam. In other words, it's an excellent EP.
…

Read more
Cat: PGHTRX 005. Rel: 18 Apr 18
Deep House
Departure (7:13)

Distance Fog (4:28)

City Steps (3:12)

Daily (AP WRLDSHP ZONE dub remix) (7:01)

Daily (5:49)

Top Shelf (1:51)
Review: First producing in 2009, C.Scott is an MPC virtuoso inspired by hip-hop's golden era. He jumped head first into Pittsburgh's music community after having perfected his craft, maintaining a strong presence in the local electronic scene. After his 2016 debut release on Lumberjacks in Hell, this is his return to vinyl with a seven track EP on Pittsburgh Track Authority's imprint, that covers a wide variety of moods and grooves. From the soulful hi-tech jazz of "Departure", the low slung/slo-mo boogie down vibe of "Distance Fog" and the dusty late night deepness of "Daily" which is filtered to perfection and includes a remix from LA DJ/Producer Aaron Paar, who is one half of the legendary Teflon Dons.
…

Read more
Items 1 to 3 of 3 on page 1 of 1