Labels
Items 1 to 2 of 2 on page 1 of 1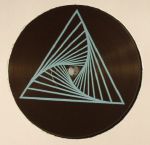 Cat: PRMD 001. Rel: 27 Jun 16
Electro
Borealis

Morning Feet Taps

Piramide
Review: Piramide Registrazioni delivers music aiming to keep a solid sound integrity and coherence throughout time, yet not depending on a determined style. For it's debut release Piramide crew drops an hypnotic 3 tracker which puts the audience into a spiral of spacey and gritty sounds.

…

Read more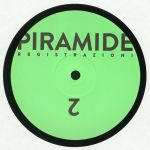 Cat: PRMD 002. Rel: 04 Dec 17
Deep House
Xinner - "Manhunter" (4:45)

Autre - "2 Strings In The Universe" (7:03)

Hawaiian Chips - "Pizzasalami" (6:36)

Xinner - "The Chase" (6:45)

Xinner - "Piramidub" (6:23)
Review: There's a certain mysticism that hovers around Piramide Registrazioni, with its occult symbolism, mysterious artists and fuzzy, vintage sound. Label protagonist Xinner has been previously spotted alongside S. Moreira on Phonica Records, but here is sharing valuable wax space on Piramide 2 with Autre and Hawaiian Chips. Autre's version of old-skool deep house has an interesting urgency about it, and Hawaiian Chips turns out shimmering electro of the highest order. It's Xinner's tracks that stand out the most though, with synths straining under the weight of their own wobblyness and beats that punch out in clouds of reverb fog.
…

Read more
Items 1 to 2 of 2 on page 1 of 1