Items 1 to 2 of 2 on page 1 of 1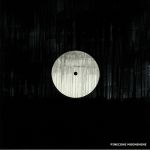 Cat: PCMSV 018. Rel: 20 Feb 18
Drum And Bass
Earl Grey - "Without Purpose" (Dave Hoax remix) (6:13)

Relaspe - "Down The Sun" (Shins-K remix) (6:43)

Paluca - "Temnota" (Fushara remix) (6:12)
Review: Nic TVG's Pinecone Moonshine collective deliver a second EP package with three more delicious refixes. Early Grey's 2015 space-out stepper gets a thoroughbred drumfunk dreamboat flip from Dave Hoax while Tokyo's Shins-K takes us back to 2011 for a shattered rhythm twist of Relapse's "Down The Sun". Finally Paluca's pretty harrowing experimental piece from 2016 gets a deft roll-up from Fushara. Authentic.
…

Read more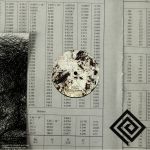 Cat: PCMSV 019. Rel: 20 Feb 18
Drum And Bass
Profane - "Guardian" (5:09)

Profane - "Iceberg 74" (6:12)

Shift - "Juju" (5:57)

Shift - "Totem" (6:37)
Review: Refreshingly far-out beats from the ever-understated Profane. "Guardian" jitters like a robot on a pogo stick in a sea of bass sludge and there's a touch of the Dilla on "Iceberg 74" as the Torontarian artist splices a rattled-snare and hot tin roof break with faltering dreamy waves. Flip for some darkside pummelling from Shift: "Juju" is a rattling roller with heavy cymbal accents and freaky loose string bass twangs, "Totem" flexes a fretless bass and more sinewy drums. Speaker shattering.
…

Read more
Items 1 to 2 of 2 on page 1 of 1