Items 1 to 2 of 2 on page 1 of 1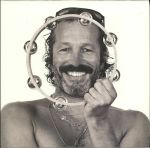 Cat: PIKES 12001. Rel: 31 May 18
Disco/Nu-Disco
Tony Esposito - "Danza Dell Acqua" (5:08)

Tore - "She's A Lady" (4:04)

Elkin & Nelson - "Abran Paso - Ahoa (Enrolle)" (4:08)

Van McCoy & The Soul City Symphony - "Spanish Boogie" (3:33)
Review: Soon, DJ Harvey will release The Sound of Mercury Rising, a compilation themed around some of the music championed at his summer residency at Pikes Hotel, Ibiza. This four-track taster 12" not only acts as a sampler for the CD version, but also offers the chance to own four excellent and hard-to-find gems. You'll struggle to find a more Balearic disco cut than Danish outfit Tore's 1979 killer "She's a Lady" - think the Bee-Gees with Flamenco guitars - while Elkin & Nelson's "Abran Paso - Aboa (Enrole)" is a spiraling chunk of flamenco-psychedelia fusion. Elsewhere, Van McCoy & Soul City Symphony's "Spanish Boogie" is a jaunty disco number full of crunchy Clavinet lines and rising horn lines, while Tony Esposito's "Danza Dell'Acqua" is as eccentric and wide-eyed as they come.
…

Read more
Played by:
Andrew Pirie (Melting Pot)
,
Mukatsuku Records Chart
,
Joe Morris
,
Dj N◉va ▶ Rodon FM 95
,
SEELIE
,
Manu•Archeo
,
RUSTAM OSPANOFF.
,
Fabietto Delgado (Melgado)
,
Boy Oliver
,
Faze Action
,
Paul Thornton (Dig Deep / Reboot)
,
Chris Rhythm / SUPER MOTION
,
Monsieur Cedric (Serie Limitee)
,
PRECIOUS K
,
Dj soFa
,
Disco Tech (DiscoDat)
,
Eddie C
,
I Love Disco!
,
Kenneth bager
,
ADAM WARPED aka Johnny Blackouts
,
Martin Hayes (Mating Rituals Rec.)
,
Paul Withey / Sweetooth
,
Tomasz Guiddo
,
Dejan "Funky Junkie" Gavrilovic
,
AlexUnder Base
,
SEEN ON TV
…

Read more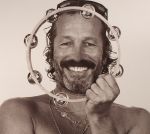 Cat: PIKESCD 001. Rel: 28 Sep 17
Disco/Nu-Disco
Locussolus - "Next To You" (Marcy Rising edit)

Elkin & Nelson - "Abran Paso - Ahoa (Enrolle)"

Eighth Wonder - "I'm Not Scared" (Disco mix)

Idjut Boys - "One For Kenny"

Roberto Rodriguez - "Mustat Varjot"

Van McCoy & The Soul City Symphony - "Spanish Boogie"

The Project Club - "EL Mar Y La Luna" (Lovefingers remix)

DJ Pippi - "Ibiza World Inspiration" (feat Antonio M Jemenez)

Tony Esposito - "Danza Dell'Acqua"

No ID - "Love Mecanica (Not Love Game)"

Tore - "She's A Lady"

Gatto Fritto - "Invisible College"
Review: Many claim to be "Balearic" DJs, but few genuinely are. DJ Harvey certainly is, as his triumphant summer residency at Pikes in Ibiza proved. If you didn't get a chance to check out the lauded veteran in action on the White Isle, fear not, because The Sound of Mercury Rising is almost entirely made up of music he championed over the summer. As you'd expect, it mixes notably obscure or overlooked gems from the distant past (Elkin & Nelson, the brilliant disco mix of Eighth Wonder's Pet Shop Boys' produced "I'm Not Scared", the Spanish-themed disco of Van McCoy, a killer Tony Esposito cut, and so on) with more recent fare that have tickled Harvey's fancy (the Idjut Boys, Gatto Fritto and the producer's own Locussolus project).
…

Read more
Items 1 to 2 of 2 on page 1 of 1