Items 1 to 3 of 3 on page 1 of 1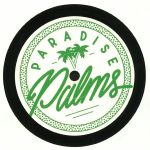 Cat: PP 008. Rel: 12 Apr 18
Disco/Nu-Disco
Rez (3:36)

Crazy Arps (3:44)
Cat: PP 009.
Disco/Nu-Disco
I See You In The Shrubs

I See You In The Shrubs (Andrew Weatherall A Shrub From Outer Space)

I See You In The Shrubs (Donald Dust Other Thumper)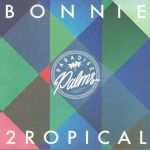 VARIOUS
Cat: PP 005. Rel: 18 Oct 17
Disco/Nu-Disco
Dead Hand - "Prelude" (1:13)

Eyes Of Others - "I See You In The Shrubs" (5:15)

Pussy Mothers - "Get From In Front Of Me" (4:54)

Donald Dust - "In Motion" (3:48)

The Magic City - "Form Is Emptyness, Emptyness Is Form" (4:41)

Jacuzzi General - "Pleasure" (4:09)

Total Leatherette - "Work Harder" (4:19)

Hausfrau - "Trivial Pursuits" (3:54)

Edinburgh Leisure - "Startup" (4:03)

Not Sorry - "IRN BRU" (3:23)
Review: Edinburgh bar turned vinyl shop and event venue, Paradise Palms has now turned record label and is dedicated to emerging local talent such as M.O.T.O. and Hey Mother Death. Their fifth release is a follow up installment to the debut compilation LP, placing the spotlight on some of the most exciting music made in Scotland today - with a focus on Edinburgh and Glasgow based producers. Eyes Of Others' "I See You In The Shrubs" is the kind of wonky, slow burning house that calls to mind Roman Fluegel, while the woozy slo-mo boogie of Pussy Mothers' "Get From In Front Of Me" keeps the early evening or after-hours vibe alive on the A side. Elsewhere, Drexciyan smack electro grooves are represented by Jacuzzi General on the nefarious "Pleasure", similarly Hausfrau's deadpan electronics on "Trivial Pursuits" call to mind fellow Detroit heroes ADULT. We paticularly enjoyed Total Letherette's punk-funk/EBM mutation "Work Harder" and must say that this is one of the best compilations we've heard in quite a while. Highly recommended.
…

Read more
Items 1 to 3 of 3 on page 1 of 1