Items 1 to 3 of 3 on page 1 of 1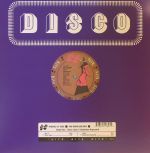 Cat: PP 77712. Rel: 02 Apr 16
Disco/Nu-Disco
Disco Juice (6:56)

Charleston Hopscotch (6:18)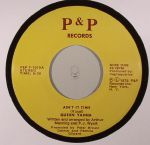 Cat: PP 10107. Rel: 05 Sep 17
Disco/Nu-Disco
Ain't It Time (vocal) (3:44)

Ain't It Time (instrumental) (3:50)
Review: An absolutely belting slice of disco soul from Queen Yahna on a long-awaited legitimate reissue on Patrick Adams P&P imprint. Powerful vocals, big backing harmonies, a slippery tight groove and a message of positivity running through both the vocal and the instrumental... There's a reason OG copies of these have flown like hotcakes in the past. High grade 76 business.
…

Read more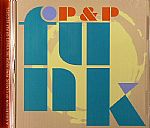 VARIOUS
Cat: TEG 3309CD. Rel: 17 Dec 05
Funk
Dennis Mobley & Fresh Taste - "Superstition"

King David - "Hitch Hike One More Time"

Eddie Owen - "Determination"

Flame & The Sons Of Darkness - "Solid Funk"

Foster Jackson Group - "Feel The Spirit"

Scott Davis & The Movements - "New York Apple Jack"

Smokey Brooks - "Long Time Ago"

Otis Turner & The Mighty Kingpins - "Do The Funky Donkey"

Wild Honey - "I've Been Working"

Peter Brown - "Hooker" (pt 1)

Peter Brown - "Hooker" (pt 2)

Ella Hamilton - "I'm Gonna Fool"
Items 1 to 3 of 3 on page 1 of 1