Items 1 to 2 of 2 on page 1 of 1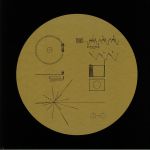 VARIOUS
Cat: OZMA 001CD. Rel: 02 Mar 18
Library/Archive
Greetings From Kurt Waldheim, Secretary-General Of The United Nations

Greetings In 55 Languages

United Nations Greetings/Whale Songs

Sounds Of Earth

Johann Sebastian Bach - Munich Bach Orchestra/Karl Richter - "Brandenburg Concerto No. 2 In F Major, BWV 1047: Allegro"

Pura Paku Alaman Palace Orchestra/KRT Wasitodipuro - "Kelawang: Puspawarna (Kinds Of Flowers)"

Mahi Musicians Of Benin - "Cengunme"

Mbuti Of The Ituri Rainforest - "Alima Song"

Tom Djawa, Mudpo & Waliparu - "Barnumbirr (Morning Star) & Moikoi Song"

Antonio Maciel & Los Aguilillas With Mariachi Mexico De Pepe Villa/Rafael Carrion - "El Cascabel (Lorenzo Barcelata)"

Chuck Berry - "Johnny B Goode"

Pranis Pandang & Kumbui Of The Nyaura Clan - "Mariuamangi"

Goro Yamaguchi - "Sokaku-Reibo (Depicting The Cranes In Their Nest)"

Johann Sebastian Bach - Arthur Grumiaux - "Partita For Violin Solo No 3 In E Major, BWV 1006: III. Gavotte En Rondeau"

Wolfgang Amadeus Mozart - Bavarian State Opera Orchestra & Chorus/Wolfgang Sawallisch - "The Magic Flute (Die Zauberflote), K. 620, Act II: Hell's Vengeance Boils"

Georgian State Merited Ensemble Of Folk Song & Dance/Anzor Kavsadze - "Chakrulo"

Musicians From Ancash - "Roncadoras & Dri,s"

Louis Armstrong & His Hot Seven - "Melancholy Blues"

Kamil Jalilov - "Mugam"

Igor Stravinsky - Columbia Symphony Orchestra - "The Rite Of Spring (La Sacre Du Printemps), Part II - The Sacrice: VI Sacrificial Dance (The Chosen One)"

Johann Sebastian Bach - Glenn Gould - "The Well-Tempered Clavier, Book II: Prelude & Fugue No 1 In C Major, BWV 870"

Ludwig Van Beethoven - Philarmonia Orchestra/Otto Klemperer - "Symphony No 5 In C Minor, Opus 67: I. Allegro Con Brio"

Valya Balkanska - "Izlel E Delyu Haydutin"

Ambrose Roan Horse, Chester Roan & Tom Roan - "Navajo Night Chant, Yeibichai Dance"

Anthony Holborne - Early Music Consort Of London/David Munrow - "The Fairie Round"

Maniasinimae & Taumaetarau Chieftain Tribe Of Oloha & Palasu'u Village Community In Small Malaita - "Naranaratana Kookokoo (The Cry Of The Megapode Bird)"

Young Girl Of Huancavelica - "Wedding Song"

Guan Pinghu - "Liu Shui (Flowing Streams)"

Kesarbai Kerkar - "Bhairavi: Jaat Kahan Ho"

Blind Willie Johnson - "Dark Was The Night, Cold Was The Ground"

Ludwig Van Beethoven - Budapest String Quartet - "String Quartet No. 13 In B-Flat Major, Opus 130: V. Cavatina"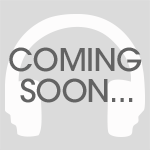 VARIOUS
Cat: OZMA 001LP. Rel: 09 May 18
Library/Archive
Kurt Waldheim - "Greetings From Kurt Waldheim, Secretary-General Of The United Nations" (0:44)

Greetings In 55 Languages (3:46)

United Nations Greetings/Whale Songs (4:08)

Sounds Of Earth (12:12)

Brandenburg Concerto No. 2 In F Major, BWV 1047: I. Allegro (4:41)

Pura Paku Alaman Palace Orchestra/KRT Wasitodipuro - "Ketawang: Puspawarna (Kinds Of Flowers)" (4:44)

Mahi Musicians Of Benin - "Cengunme" (2:07)

Mbuti Of The Ituri Rainforest - "Alima Song" (0:57)

Tom Djawa, Mudpo & Waliparu - "Barnumbirr (Morning Star) & Moikoi Song" (1:26)

Antonio Maciel & Los Aguilillas With Mariachi Mexico De Pepe Villa, Rafael Carrion - "El Cascabel" (3:21)

Chuck Berry - "Johnny B. Goode" (2:40)

Pranis Pandang & Kumbui Of The Nyaura Clan - "Mariuamangi" (1:25)

Goro Yamaguchi - "Sokaku-Reibo (Depicting The Cranes In Their Nest)" (5:01)

Arthur Grumiaux - "Partita For Violin Solo No. 3 In E Major, BWV 1006: III. Gavotte En Rondeau" (2:55)

Bayerisches Staatsorchester/Wolfgang Sawallisch - "The Magic Flute (Die Zauberflote), K. 620, Act II: Hell's Vengeance Boils In My Heart" (2:58)

Georgia State Merited Ensamble Of Folk Song & Dance/Anzor Kavsadze - "Chakrulo" (2:17)

Musicians From Ancash - "Roncadoras & Drums" (0:53)

Louis Armstrong & His Hot Seven - "Melancholy Blues (Marty Bloom/Walter Melrose))" (3:06)

Kamil Celilov - "Mugam" (2:31)

Columbia Symphony Orchestra/Igor Stravinsky - "The Rite Of Spring (Le Sacre Du Printemps), Part II - The Sacrifice: VI. Sacrificial Dance (The Chosen One)" (4:36)

Glenn Gould - "The Well-Tempered Clavier, Book II: Prelude & Fugue No. 1 In C Major, BWV 870" (4:48)

Philharmonia Orchestra/Otto Klemperer - "Symphony No. 5 In C Minor, Opus 67: I. Allegro Con Brio" (8:49)

Valya Balkanska - "Izlel E Delyu Haydutin" (5:03)

Ambrose Roan Horse, Chester Roan & Tom Roan - "Navajo Night Chant, Yeibichai Dance" (0:58)

Early Music Consort Of London/David Munrow - "The Fairie Round (Anthony Holborne)" (1:19)

Maniasinimae & Taumaetarau Chieftan Tribe Of Oloha And Palasu'u Village Community In Small Malaita - "Naranaratana Kookokoo (The Cry Of The Megapode Bird)" (1:15)

Young Girl Of Huancavelica - "Wedding Song" (0:41)

Guan Pinghu - "Liu Shui (Flowing Streams)" (7:35)

Kesarbai Kerkar - "Bhairavi: Jaat Kahan Ho" (3:30)

Blind Willie Johnson - "Dark Was The Night, Cold Was The Ground" (3:18)

Budapest String Quartet - "String Quartet No. 13 In B-flat Major, Opus 130: V. Cavatina" (6:36)
Items 1 to 2 of 2 on page 1 of 1