Items 1 to 3 of 3 on page 1 of 1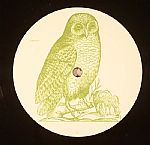 Cat: OWL 002. Rel: 21 Jan 14
Minimal/Tech House
Track 1

Track 2
Review: The mysterious Owl imprint returns for another round of reduced grooves and thoughtful textures that look beyond dancing concerns to a more arty kind of house music premise. There's definitely a strung-out jazz influence hanging over "Track 1" as typified by the woozy horn samples, but it's matched by subdued strangeness from the additional synth work. "Track 2" is quite a different beast, getting into a tricky electro beat over which to fly a spread of vocal snatches and some oddball bass synth action with an end result that comes on like a modern-day answer to The Art Of Noise.
…

Read more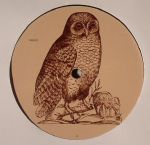 Cat: OWL 003. Rel: 09 Sep 15
Minimal/Tech House
Track 1 (9:17)

Track 2 (8:07)
Review: Sombre and mysterious minimal house in the vein of Perlon on offer here from German imprint Owl with their third anonymous release. "Track 1" has a deep and immersive groove reminiscent of Ricardo Villalobos' classic "Chromosoul". On the flip is the imaginatively titled "Track 2" which is just as splendid with its sense of funk, reaching near tribal moments complete with creepy mantras chanted over the top. Great sounds and definitely worth checking out.
…

Read more
Cat: OWL 005. Rel: 30 Mar 18
Minimal/Tech House
Track 1 (11:30)

Track 2 (15:26)
Items 1 to 3 of 3 on page 1 of 1