Items 1 to 3 of 3 on page 1 of 1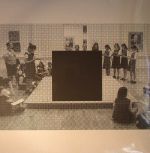 Cat: OTL 20. Rel: 18 Feb 15
Deep House
Sword Of Light

The Bomb

Transfer
Review: A decade-long lunch is quite the time out! After lying dormant for some ten years, Out To Lunch returns with a new record from mystery production unit The Hangout Project. Overseen by Jens Kuhn, aka Lowtec, Out To Lunch was active between 1996 and 2005 and was seemingly put to bed soon after the Workshop label took flight. Kuhn's elected to relaunch Out To Lunch with the minimum of fuss and Sword Of Light is a worthy way to reintroduce the label indeed. Who The Hangout Project are hasn't been made clear but they have a clear and accomplished mastery of production, with the three tracks veering from luxuriant footwork on the title track to more low slung beatdown exercises on the flip. "Transfer" is quite lovely.
…

Read more
$8.56
SAVE 50%
in stock
$4.28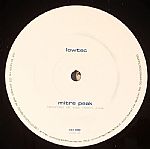 Cat: OTL 008. Rel: 02 Dec 00
Deep House
Track 1

Track 2

Track 3

Track 4

Track 5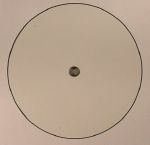 Cat: OTL 018R. Rel: 10 May 17
Deep House
MD (10:07)

LOW (7:40)
Review: Marvin Dash is the mysterious Ronald Reuter, the man behind several seminal early noughties classics, mainly released on United States of Mars, Force Inc. and of course Out To Lunch which reissue this 2005 release. Dash's contribution "MD" is the very subterranean and dubby style of deepness that you expect from the man, while label boss Jens Kuhn aka Lowtec takes over the B side on "LOW" which sees the Worksop boss work his typical magic on this dusted down and loopy disco infused groove geared for mellower summertime moments.
…

Read more
Items 1 to 3 of 3 on page 1 of 1