Items 1 to 2 of 2 on page 1 of 1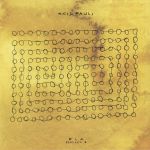 Cat: OUIE 007. Rel: 07 Feb 18
Minimal/Tech House
Amadou (Stimming remix) (6:41)

Rene (Roman Flugel remix) (6:30)

Jeanne (Axel Boman remix) (6:26)

Jorge (Satori remix) (6:10)
Review: It would be fair to say that Acid Pauli has pulled in a few favours from friends on this second selection of remixes of tracks from his recent album, BLD. The result is a set of intriguingly eccentric reworks from some of the most respected names in European house and techno. Stimming steps up first with a hypnotic but pleasingly off-kilter interpretation of "Amadou" smothered in jazzy, lo-fi synth solos, before Roman Flugel lays down one of his most intriguing remixes yet: a fine, slowly-building version of "Rene" that prioritizes melody and darting electronic positivity over dancefloor weightiness. Elsewhere, Axel Boman steals the show via a hybrid deep house/dub house take on "Jeanne" full of live drums and lilting synthesizer flourishes, while Satori fuses late night tech-house and exotic ambience on a fine remix of "Jorge".
…

Read more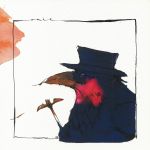 Cat: OUIE 008. Rel: 25 Apr 18
Minimal/Tech House
Maria (5:56)

Maria (Acid Pauli & Nico Stojan remix) (7:44)

Nyla (9:10)
Review: From Berlin with love: Ouie is the label from local heroes Martin Gretschmann aka Acid Pauli/Console and Nico Stojan. Up next on the label are Kerala Dust: a London based trio who count influences as disparate as Tom Waits, Four Tet and DJ Koze, but somehow join the dots. Mixing jazz, indie and club sounds, here is the perfect introduction to their vibe. The hazy and somewhat esoteric "Maria" features some hypnotic male and female vocal duets over its lo-slung groove. Label head honchos Pauli & Stojan provide a deep and trippy remix up next - that's perfect to watch a Berlin sunrise on the River Spree. Finally on the flip is the second original offering "Nyla" which is the winner on here: a straight-up, slinky tech house groove that's infectious as hell and perfect to lead in to the peak time.
…

Read more
Items 1 to 2 of 2 on page 1 of 1