Items 1 to 3 of 3 on page 1 of 1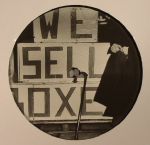 Emigre
(2xLP + MP3 download code)
Cat: OSMUK 041LP. Rel: 31 Mar 15
Techno
Poppin' Veins (2:03)

Zizi (7:54)

Excessive Hyperbole (6:42)

Destination Unknown (4:18)

Pressgang (3:50)

Onslow Road (7:09)

Schakk (4:34)

Spinal Swarm (5:53)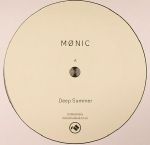 Cat: OSMUK 050A. Rel: 18 Jul 17
Experimental/Electronic
Deep Summer (6:51)

Deep Summer (Burial remix) (10:18)
Review: How do you make a trippy, claustrophobic and mind-altering record even more out-there and atmospheric? Give it to Burial to remix, of course. Predictably, the shadowy producer does a superb job reworking Monic's undeniably baked "Deep Summer", offering up a version vastly different from the red-eye sporting original. While Monic's version sounds like "Mezzanine"-era Massive Attack after a fistful of anti-depressants, Burial's take wraps the original's hazy female vocal samples (talking about the sunrise, no less) around lilting, marimba style melodies and gentle, tribal beats that are mixed so low you can barely hear them. Throw in some sun-kissed guitar motifs and heaps of vinyl crackle, and you have a genuine downtempo delight.
…

Read more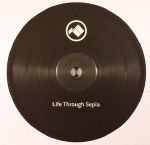 Cat: OSMUK 051. Rel: 06 Sep 17
Deep Dubstep
Life Through Sepia (6:26)

68 (4:45)
Review: With the label's 50th release celebrations done and dusted, Osiris Music begins a new chapter. They're keeping quiet about the identity of the producer behind The Things They Left Behind, though the smart money's on it being another alias of boss man Simon Shreeve (who released a track under the title as Kryptic Minds some years back). "Life Through Sepia" is quietly creepy and hugely atmospheric, with meandering spoken word samples, horror movie chords and poignant strings rising above a deep and bass-heavy dubstep groove. The freshly baked late night vibes continue on the flip, where "68" offers an attractive and dubbed-out fusion of skunk-infected beats, clandestine noises and contemplative electronic melodies.
…

Read more
Items 1 to 3 of 3 on page 1 of 1