Items 1 to 3 of 3 on page 1 of 1
FORTHCOMING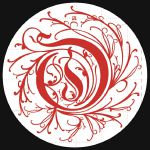 Cat: ORN 025. Rel: 06 Nov 17
Electro
Maximum Entropy

Bimodal

Piecewise Dub

Dweller
Review: Gauss is a collaborative studio project that has been active since 2014. Individually, Chicago native Natan H has released on labels as respected as ManMakeMusic and Finale Sessions, while Maltese producer Owen Jay has been spotted on Underground Quality and Minuendo to name but a few.

Independent from their accomplished solo careers, Gauss has a strong identity all of its own which taps into the immersive mood of Ornate Music while coming at it from a fresh direction. Building on the foundations of their self-released 12" series and appearances on Contrast-Wax and Hizou Deep Rooted Music, the Maximum Entropy EP finds the duo in formidable form.

From low-blowing electro drums to shimmering pads, rugged, snaking house grooves to hypnotic, metallic chords, on this record Gauss have carved out a cohesive sound world that channels the spirit of classic dub techno. It's this common thread that brings the four distinct tracks together into a truly engrossing exercise in deep-diving electronic music.

To celebrate this landmark release each record includes a limited edition printed insert featuring the label artwork from the 1st 25 releases cataloguing the story so far.






…

Read more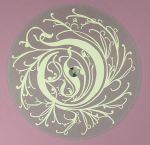 Cat: ORN 017L. Rel: 07 Dec 15
Deep House
Circumstance 4

Every Cloud

Each Day Made New
Review: With the original pressing of the 2013 release long gone but still in great demand, Ornate is thrilled to revisit Leif's Each Day Made New EP and give it a lavish new repress on violet coloured vinyl. When the record originally dropped it received support from artists as well-respected as Larry Heard, Soul Capsule, Jane Fitz and Rhythm Plate, and continues to be spun regularly to this day.

Since then Leif has been on an incredibly productive run, releasing his debut album Dinas Oleu on Fear Of Flying as well as singles on Sudden Drop and Idle Hands. UntilMyHeartStops, the label he runs with Joe Ellis, has continued to build in notoriety with celebrated releases from Steevio, Arnaldo and Duckett, while Leif himself is preparing to release his much-anticipated second LP through the imprint soon.

It's the perfect time to be reminded of a true gem from the London-based artist's back catalogue, from the warm, ear-snagging chords of "Circumstance 4" to the low slung downtempo funk of the title track, and give a few more eager heads the chance to grab a copy.
…

Read more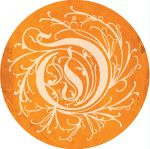 Cat: ORN 024. Rel: 18 Sep 17
Deep House
Subsonica

Inverse

Chatka
Review: Dutch producer Sota is the latest to be snapped up by Ornate Music, presenting his second ever release having first come to light with his own Talaman label earlier in the year. "Subsonica" rides on a tough house groove, keeping the elements as spartan as possible while heading straight into the deep end of the night. "Inverse" is a skippier affair that deals with heavily processed synth flares and a deadly swinging groove, and then "Chatka" finishes the EP off with a dreamy cut peppered with delay processing for the quintessential dubby trip through refined 4/4 dance music.
…

Read more
Items 1 to 3 of 3 on page 1 of 1