Labels
Items 1 to 2 of 2 on page 1 of 1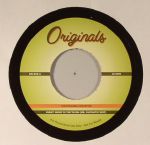 Cat: OG 032. Rel: 04 Apr 16
Funk
The Dynamic Corvettes - "Funky Music Is The Thing" (Mr Fantastic edit) (3:29)

The D.O.C - "Lend Me An Ear" (3:20)
Review: The Originals label is on straight-up fire at the moment, coming through rough and ready with a whole heap of gorgeous disco reissues ready to be cranked-up by contemporary producers. "Funky Music Is The Thing" by The Corvettes, a funky-as-hell soul train, is beefed up by Mr Fantastic with a tidy little edit, whereas The D.O.C and their "Lend Me An Ear" hip-hop joint gets a nice touch-up of the modern B-Boys.
…

Read more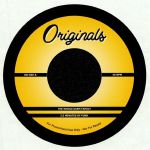 Cat: OG 036. Rel: 19 Mar 18
Funk
The Whole Darn Family - "3.5 Minutes Of Funk" (3:35)

EPMD - "It's My Thing" (5:44)
Review: It's all about THAT bassline... An era/career/dancefloor-defining loose and slappy groove laid down by cult band and Jarmels-affiliates The Whole Darn Family. A joyous record for all selectors as it stands, the 45" series does what it does best with a sample-craft dot-joining pair-up with another essential floor-burner: EPMD's 1987 debu "It's My Thing". Two serious classics right here.
…

Read more
Items 1 to 2 of 2 on page 1 of 1