Items 1 to 3 of 3 on page 1 of 1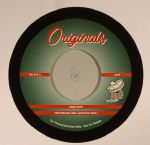 Cat: OG 035. Rel: 20 Feb 17
Funk
Babe Ruth - "The Mexican" (Mr Fantastic edit) (3:37)

Organised Konfusion - "Prisoners Of War" (4:35)
Review: Consistently on-point and expertly dug, Originals continue to join the dots with creativity. Here we rewind to 1973 for Babe Ruth's biggest cut "The Mexican". Its lolloping, rolling bassline and spacious drums have been sampled by many but Organised Konfusion's use is definitely one of the best. Needle down and listen as Prince Po and Pharoahe Monche lay down lucid 1991 flows with a serious political agenda that's still just as resonant today. Timeless on both sides.
…

Read more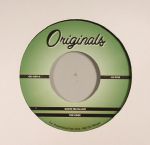 Cat: OG 034. Rel: 30 May 16
Funk
David McCallum - "The Edge" (2:40)

Dr Dre - "The Next Episode" (feat Snoop Dog) (2:43)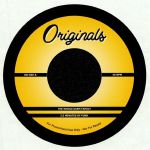 Cat: OG 036. Rel: 12 Jun 17
Funk
The Whole Darn Family - "3.5 Minutes Of Funk" (3:35)

EPMD - "It's My Thing" (5:44)
Review: It's all about THAT bassline... An era/career/dancefloor-defining loose and slappy groove laid down by cult band and Jarmels-affiliates The Whole Darn Family. A joyous record for all selectors as it stands, the 45" series does what it does best with a sample-craft dot-joining pair-up with another essential floor-burner: EPMD's 1987 debu "It's My Thing". Two serious classics right here.
…

Read more
Items 1 to 3 of 3 on page 1 of 1