Labels
Items 1 to 3 of 3 on page 1 of 1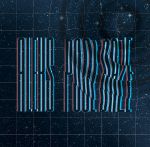 Cat: OA 005. Rel: 11 Dec 17
Techno
Void

Gone Home

NTH

Hush

Heavy Rain

City Break

Pool Daze

Pool Daze (HVL's Malfunction mix)

Void (Kiyadama's Acid Expansion)
Review: Dutch producer Aleks makes the leap to the album format for the ever-crucial Organic Analogue label, showcasing the breadth of his smoky sound from the gorgeous ambient opening track "Void" to the deep tracking tech-dream of "Gone Home". There are some spicier moments to be head, such as the rugged workout "NTH" and the upfront, rolling house thrust of "City Break", but these moments are still smoothed out by a fog of woozy processing, lingering pads and dusty FX that give the whole record a somnambulant quality that feels right at home amongst the standout material that Organic Analogue is rightly celebrated for.
…

Read more
Cat: OA 007. Rel: 09 Apr 18
Disco/Nu-Disco
Night Heat

Feel

Sweat

Lady Killer

Cheater

Night Heat (AD Bourke remix)
Review: "
Organic Analogue may be best known for its deep-diving techno and house and star-gazing electro, but on this latest transmission it digs into its roots in 1980s club music by way of the supremely talented Croza.

Florence-based Adrien F Costes makes his first solo outing here with tracks lifted from his treasure trove of home-made, boogie-influenced beats. The sounds may tap up a direct line to the 80s, but there's a distinctly modernist slant to the heads-down groove that Costes cooks up.

Italian producer Ad Bourke also makes a rare appearance to remix "Night Heat". His version plays out like a hazy dream sequence injected with a little Italo strut, rounding this record out as a celebration of the deep-seated influences that guide Organic Analogue.
"

…

Read more
Cat: OA 006. Rel: 05 Feb 18
Deep House
Alpha (5:24)

Dipper (3:41)

I Can See It In My Dreams (5:49)

Intervention (6:13)

Cygnus (3:34)

I Can See It In My Dreams (Orgue Electronique remix) (6:04)

Outro (3:13)
Review: The ever-impressive Organic Analogue returns with another crucial excursion into seductive hardware jams from the deeper end of the electronic gene pool. Marvis Dee is an alias for Dutch electro champ Jeremiah R, and finds the promising upstart on impeccable form. There's something seedy in the air on killer opening jam "Alpha", while "Dipper" makes no bones about its classic, Drexciya-informed electro intentions. "I Can See It In My Dreams" is a wistful trip into Chicago house territory, which Orgue Electronique dutifully remixes in his warm, effervescent manner. With "Intervention" and "Cygnus" taking a deeper direction it's a record with depth to match the other excellent releases on OA, and one of the strongest sleeve designs we've seen in some time.
…

Read more
Items 1 to 3 of 3 on page 1 of 1