Labels
Items 1 to 2 of 2 on page 1 of 1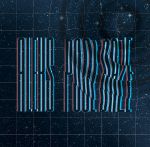 Cat: OA 005. Rel: 11 Dec 17
Techno
Void

Gone Home

NTH

Hush

Heavy Rain

City Break

Pool Daze

Pool Daze (HVL's Malfunction mix)

Void (Kiyadama's Acid Expansion)
Review: Dutch producer Aleks makes the leap to the album format for the ever-crucial Organic Analogue label, showcasing the breadth of his smoky sound from the gorgeous ambient opening track "Void" to the deep tracking tech-dream of "Gone Home". There are some spicier moments to be head, such as the rugged workout "NTH" and the upfront, rolling house thrust of "City Break", but these moments are still smoothed out by a fog of woozy processing, lingering pads and dusty FX that give the whole record a somnambulant quality that feels right at home amongst the standout material that Organic Analogue is rightly celebrated for.
…

Read more
Cat: OA 006. Rel: 29 Jan 18
Deep House
Alpha

Dipper

I Can See It In My Dreams

Intervention

Cygnus

I Can See It In My Dreams (Orgue Electronique remix)

Outro
Review: OA's time-slipping journey into classic/future-gazing electronics continues with the arrival of Marvis Dee. This new 12" is in fact the brainchild of Jeremiah R, the Dutch electro maverick who kicked off the label back in 2013 with The New Wave, and who has since gone on to respected outposts such as Tabernacle, Enklav. and BAKK. As Marvis Dee he's been equally busy over the past two years, with a spin on deep Chicago house that should strike a chord with fans of Larry Heard et al.

On the Alpha EP, Marvis Dee has ample space to explore the boundaries of his sound across six original productions that strike a unique, curious chord even as they display the comforting hallmarks of hardware house music. With jacking 707 drums, punchy basslines, tumbling toms and soaring pads notes with sweet-natured harmonic. This is not house music to spell out how you should be feeling.

Orgue Electronique is the perfect match for the woozy tones of Marvis Dee, and so the Dutch mainstay takes to "I Can See It In My Dreams" and delivers a powerful revision to the original production. It's a respectful approach to the remix tradition that aligns with the overall ethos of the Alpha EP.
To complement Dee's homage to the spirit of Chi-town beatdowns, the record comes housed in a jacket indebted to the iconic designs of early house music, continuing OA's fine tradition of on-point, concept-led visuals.




…

Read more
Items 1 to 2 of 2 on page 1 of 1