Items 1 to 2 of 2 on page 1 of 1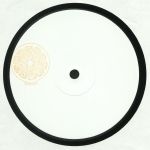 Cat: OTE 004. Rel: 24 Jan 18
Disco/Nu-Disco
Dorian (Jimmy Rouge edit) (6:39)

Clock (Jimmy Rouge edit) (6:57)
Review: On Orange Tree Edits' previously releases, label honcho Jimmy Rouge and his merry band of scalpel fiends largely focused on reworking old African records. This time round, Rouge has decided to switch focus, serving up two tasty re-interpretations of what sound like Japanese tracks. A-side "Dorian" is arguably the pick of the pair for peak-time plays, with Rouge teasing out a simmering disco cut before ratcheting up the intensity via rock solid drum machine beats and a mind-altering TB-303 acid line. On the flip, he gets busy with a Rhodes-heavy jazz-funk workout, slyly adding and removing beefy new beats whilst retaining much of the languid original instrumentation.
…

Read more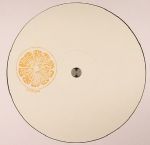 Cat: OTE 003. Rel: 19 Jul 17
Disco/Nu-Disco
Back To Kingston (mix & Fairbanks edit) (7:19)

Yeah Yeah (Jimmy Rouge edit) (6:35)
Review: The clue is in the title... OTE step up with two sparkling afro diamonds right here. Two of the coolest sides of the vibe coin, too: "Back To Kingston" is a carnival meltdown-in-waiting. Acidic, stamping, scorched with horn drama and gutsy vocals, this will absolutely shatter floors this summer. The label's own Jimmy Rogue maintains the heat with a much deeper, understated funk build on "Yeah Yeah", but when that acid and those horns riff back in.... Oh boy.
…

Read more
Items 1 to 2 of 2 on page 1 of 1