Items 1 to 3 of 3 on page 1 of 1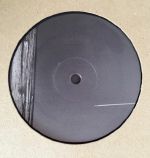 Cat: OPEN 002. Rel: 08 Aug 16
Techno
Flight 82874

Flight 82874 (Alessandro Crimi mix)

Flight 82874 (S Moreira mix)

Flight 82874 (Frazer Dubtro edit)
Review: Open Recordings return with their 2nd release 'Flight' following the Departed Emotions EP released earlier this year. Frazer Campbell piloting the journey with 'Flight 82874' ... with 2 of the finest co pilots from hugely respected labels Slow Life and Wahlscheibe....S.Moreira and Allessandro Crimi re constructing the original into superb pieces of timeless music with a dubby outro for good measure!
…

Read more
$8.83
SAVE 25%
in stock
$6.62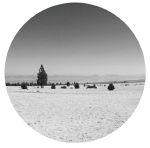 Short Story (6:49)

Short Story (Nick Beringer remix) (6:27)

ZZYZX (6:04)

ZZYZX (Frazer Campbell remix) (6:45)
Review: Open Recordings continue their mission to champion quality chunky deep house wares from a range of artists on their third release. This time around Italian duo DNArt take the lead with two original jams, and they get things heating up nicely with "Short Story" before tripping things out on the swirling funk of "ZZYZX". On remix duties, Nick Beringer drops a tightly wound minimal house shuffle all over "Short Story" and then Frazer Campbell works up a deadly stripped down version of "ZZYZX", nudging the mellow tones of the original into prime late night material.
…

Read more
$8.83
SAVE 25%
in stock
$6.62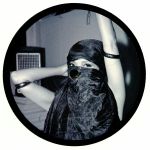 Cat: OPEN 005. Rel: 19 Feb 18
Minimal/Tech House
Sprinkler (7:07)

Speak (8:24)

Sprinkler (Frazer Campbell remix) (6:48)

Speak (Pablo Tarno remix) (6:54)
Review: Sasaki Hiroaki has been immersed in electronic music in Japan for longer than most, but it's his more recent diversions into techno and minimal that have provided a solid foundation for his creative arc. He appears here on Open Recordings with some crisply produced, deep-as-you-like tech house joints with more than a little thread of dub about them. "Sprinkler" uses massive clanging chords to shape out the atmosphere of the track, while "Speak" ladles a measured amount of delay and reverb over the mix to make things move just the right amount. Frazer Campbell comes on board to remix "Sprinkler", and does so with an uplifting Detroit techno approach that is as infectious as it is refined. Pablo Tamo takes on "Speak" and injects some reduced 2-step craftiness into its bones.
…

Read more
Items 1 to 3 of 3 on page 1 of 1