Items 1 to 3 of 3 on page 1 of 1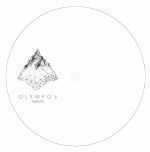 Cat: OLMP 02. Rel: 03 Apr 17
Techno
Ena (6:50)

Dyo (8:04)

Tria (7:22)

Tessera (6:59)
Review: After making an intriguing start with a 12" from Hephaestus last year, the god-minded Olympos label returns with Apollo at the helm. Quite whether this music is in fact the handiwork of mythical deities remains to be seen, but it does result in some fantastic techno. "Ena" is a proper trance-inducing workout full of undulating synths and nagging percussive threads, while "Dyo" goes even further into intricate beat patterns and spooky atmospherics. "Tria" opens the sound out into a blissful trip through ambient techno with a backbone, while "Tessera" places more emphasis on mellow chord pulses to stake its own claim on this 12" of advanced techno explorations.
…

Read more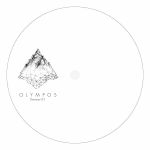 Cat: OLMP 03. Rel: 05 Feb 18
Techno
Jean Pauls 3 O'clock (7:56)

Mono No Aware (7:24)

Pump It (7:32)

Put Your Head In The Snow (7:14)
Review: The Olympos series continues its exploration of godly themes and adventurous techno with a third instalment, this time calling on Demetra, the goddess of the harvest and agriculture. There's a consistently deep tone to all four of the tracks on offer here, employing swooping pads and undulating bleep lines to conjure up a warm, early 90s feel that would sound right at home on an early B12 single. "Pump It" is especially deep, using the barest of ingredients to take you on a dreamy, machine-powered trip.
…

Read more
Astraia

Eidolon

Stasis

Phone
Review: The Olympos series paused briefly, but now makes a welcome return thanks to the efforts of Hermes, the messenger of the gods. Whether he produced the tracks himself or they were ghostwritten is unclear, but they're a fantastic addition to the Greek mythology-focused minimal electronica label. "Astraia" is a twinkling delight of mournful deep techno, while "Eidolon" heads into introspective minimal electro territory with some seriously crafty beat programming. "Stasis" meanwhile strikes a warm, laid back note that harks back to early UK techno - might the track title be a tribute? The record closes out on "Phone," a grainy, sullen jam with some crunchy broken beats and plenty of needlepoint sound design going on.
…

Read more
Items 1 to 3 of 3 on page 1 of 1