Items 1 to 3 of 3 on page 1 of 1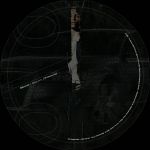 Cat: O\O 004. Rel: 19 Jun 17
Techno
V.O.L.A.T. (9:56)

Hydroplane (7:16)
Review: Braiden's material has been slow to come out since he first landed with a bang on Doldrums back in 2010. A turn on Rush Hour confirmed his status as a producer in command of the chops necessary to get a dancefloor shaking, but this year's X Years In London OST cassette was a chance for him to expand into more experimental pastures. Not so on this new 12" for his Off Out label, which finds Braiden turning up the heat with some fiercely modern tech house workouts. "V.O.L.A.T" has the same kind of dangerous earworm armour that made Paul Woolford's "Erotic Discourse" so potent all those years ago. "Hydroplane" meanwhile takes some of the crisp but playful tropes of Pearson Sound et al and straps them to a thrumming motorik beat.
…

Read more
$5.80
SAVE 25%
in stock
$4.35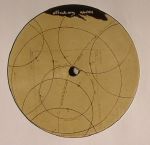 Cat: O/O 001. Rel: 26 Jan 15
Deep House
Apex Of The Sun's Way

Solar Poise
Review: Refined selector and esteemed producer, Steve Braiden breaks out on his own with the Off Out label after some excellent releases for the likes of Rush Hour and Joy Orbison's now defunct Doldrums label. It's a good day when there is some new Braiden productions to soak up, and hopefully the establishment of Off Out will see them appear with more regularity in the future. As an opening statement, Apex Of The Sun's Way is a powerful one indeed! The title track is characterised by the sort of rhythmic poise we have come to expect from a Braiden production, with searing emotive textures rubbing up against some of the crispest drums heard this year. "Solar Poise" is equally memorable, with strange ghostly vocals trapped deep in the mix and an unpredictable synth careening around the channels.
…

Read more
$7.72
SAVE 55%
in stock
$3.47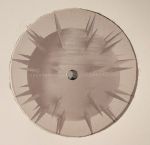 Cat: O\O 002. Rel: 01 Jun 15
Minimal/Tech House
Group V (7:51)

Despot (6:00)
Review: Hot on the heels of his inaugural release in January, Braiden introduces Slewis, a new producer on his emerging Off Out label. After years of honing his craft in the studio and playing in experimental bands, London born Slewis makes his mark on his debut with two equally bold dancefloor cuts. Group V opens with an extended twisting cacophony of synthesizers before breaking down into metallic driving machine funk. On the flip, Despot delves deeper down the rabbit hole as EBM influenced sounds and syncopated claps dance around a bed of paranoia, leading to a tense breakdown populated by a flurry of spasmodic drums.

…

Read more
Items 1 to 3 of 3 on page 1 of 1