Items 1 to 2 of 2 on page 1 of 1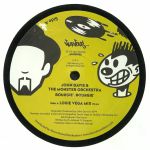 Cat: NUR 23956. Rel: 13 Jun 18
Disco/Nu-Disco
Bourgie Bourgie (Louie Vega mix) (12:45)

Bourgie Bourgie (Dance Ritual dub) (8:35)
Played by:
Andrew Pirie (Melting Pot)
,
Charles Maurice
,
JimmyTheTwin
,
Dicky Trisco
,
Alex Attias
,
TiTo (Troubled Kids Records)
,
Mauritzio
,
Javi Frias
,
Monsieur Cedric (Serie Limitee)
,
NightMoves
,
Frank Booker
,
Tonbe
,
Osmose
,
Alex Salvador
,
KS French
,
Antonio Zuza (IMOGEN RECORDINGS)
,
Live Ones
,
25 Places
,
Slothboogie
…

Read more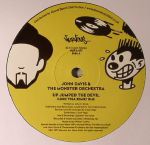 Cat: NUR 24177. Rel: 12 Jul 17
Funky/Club House
Up Jumped The Devil (Louie Vega remix) (10:50)

Up Jumped The Devil (Louie Vega dub) (6:40)
Review: The legendary Little Louie Vega from Masters At Work revisits another disco classic and works his magic as always. This time around it is on the 1977 hit by American disco band John Davis and the Monster Orchestra titled "Up Jumped The Devil". Davis was a member of the MFSB studio session band during its heyday in the late 1960s and early to mid-1970s, appearing on many Philadelphia International recordings. On the A side we have got "Up Jumped The Devil" (Louie Vega remix) which compared to the original is much more uptempo and with a more direct dancefloor focus: it sounds like more of a an edit, until that brilliant string arrangement comes in: very MAW! Very soulful and funky. On the flip is a handy dub version too. Nurvous is a sub label of the more well known and seminal NYC imprint Nervous Records and founded in 2011.
…

Read more
Items 1 to 2 of 2 on page 1 of 1